Breaking! Pastor Tim Stephens Arrested After Police Helicopters Find Secret Church Location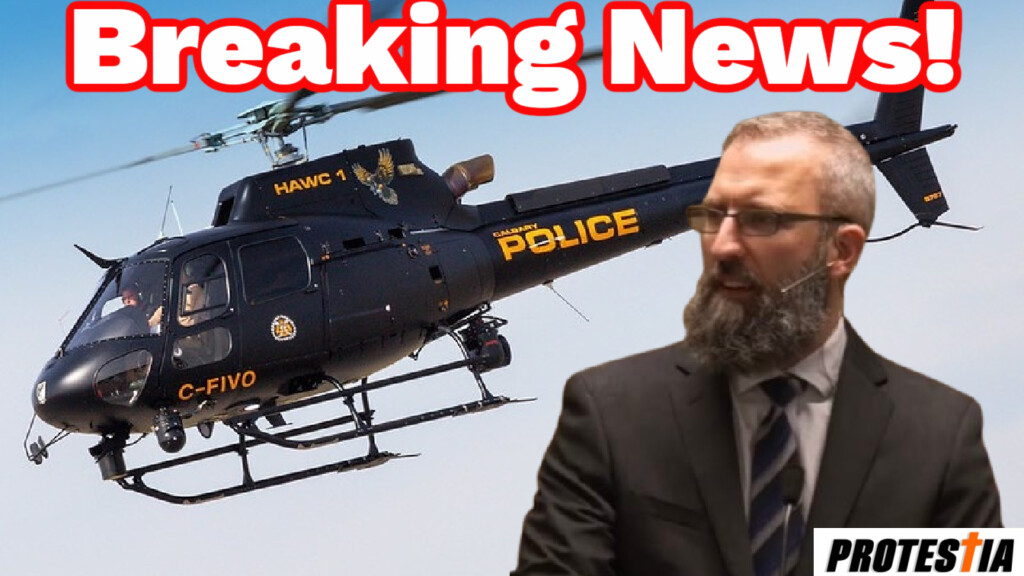 Canadian Pastor Tim Stephen of Fairview Baptist Church in Calgary has been arrested again for the great crime of holding a church service in Canada, being led away by the police and taken to jail in what will be his second arrest for insisting that Christ is the head of the church and determines how and when they gather, not the government.

This new arrest comes a month after his previous incarceration, where he spent a few days in jail before being released, with the charges being dropped several weeks later.

In Alberta, it is against lockdown orders to have churches at more than 15% capacity.

The church was gathered at an undisclosed location when a police helicopter discovered the gathering. It made several passes over them, crisscrossing the skies, and then left, with police cars showing up at the service minutes later. No arrests were made at that time.
After his first release, Alberta Health Services and the Calgary police showed no signs of letting up their persecution, locking the door to the church and physically shutting it down only a little over a week ago.

Pastor Stephens tweeted out on social media that he got a tip that police may be coming to arrest him, a heads up that was proven true when he was arrested mere hours ago in front of his family.
This is a developing story. Pray for Tim, his family, and the congregation.