Christian Counselor Says White People Have 'Post-Traumatic Slave MASTER Disorder'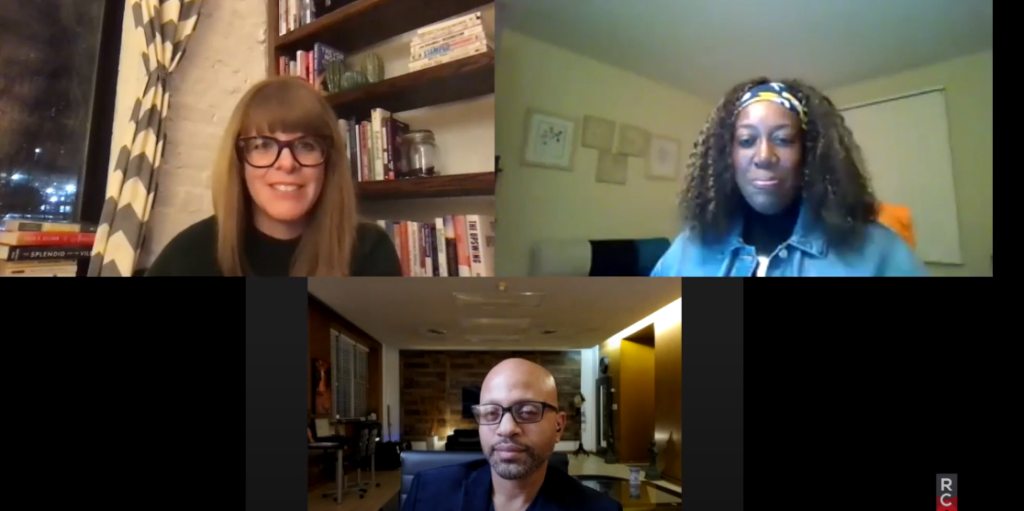 A 'Christian counselor coined a novel diagnosis for white Americans while speaking on a panel at Renewal Church of Chicago's "Annual Gospel and Race Conversation" explaining that white people have a mental illness that they don't even know they have but which affects the ways they interact with minorities and people of color, which he describes as a "post-traumatic slave MASTER disorder."

Nathaniel McGuire, the man with the ideas, has a Master of Arts Degree in Marriage and Family Therapy from Christian Theological Seminary (Indianapolis, IN). CTS has around 140 students and is a progressive, interfaith and ecumenical seminary which supports same-sex marriage and full inclusion of LGBTQ men and women in the church. Lead Pastor Derrick Puckett further explains that McGuire is a sought-after life coach who also happens to be the best friend of his mentor.

He goes on to share that race and privilege are a key component to mental health, and hence the desire to have the discussion. Speaking on a panel with Dr. Valencia Wiggins, and Dr. Deborah Gorton, both of who work at Moody Theological Seminary, McGuire explains his thesis.
Many times Christians miss out on truth. So they know the way, salvation, they know the life, eternal life, but they don't understand truth, like mental health, depression, or racism. …

Racism is simply a disease that's passed down from generation to generation…in order for something to be a diagnosis or issue, a majority of the population can't have it. It has to be rare. So then, therefore, [the APA] concluded that it cannot be a disorder. This is our history, right? So what if racism is a disorder and the majority of the white population does have it? They're dealing with a mental illness and they don't even know it. …

The main thing that is causes is a superiority complex…many times we deal with the inferiority complex. We constantly talk about what racism has done to African-Americans and their issues and the pathology of that. But we don't deal with the people who are dealing with the trauma of post-traumatic slave MASTER disorder. We're not even dealing with it…Neither of these complexes, inferiority or superiority, are of God. Neither of them are. So mental health helps us deal with that, shed that, and allows us to have the mind of Christ so we can love one another.



h/t to wokepreachertv for the video and transcript.