GraceLife Church Parking Lot Overflows as they Continue Prohibited Services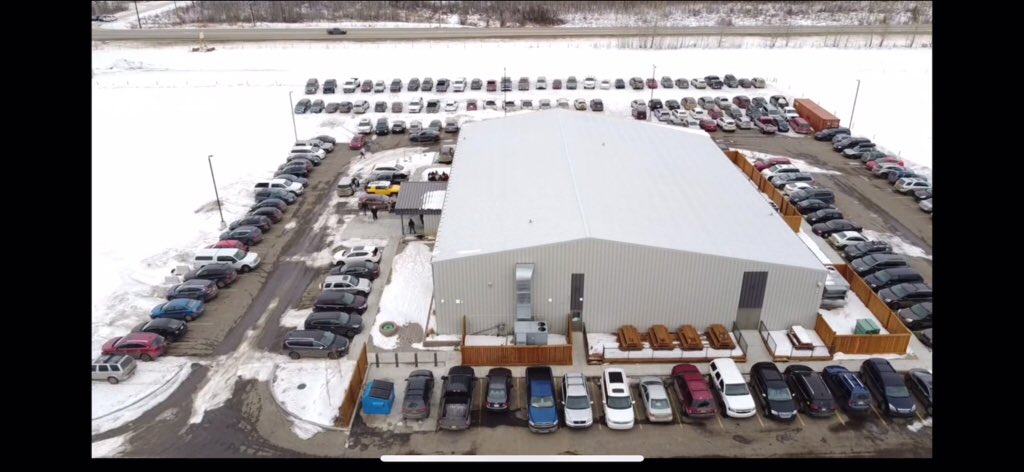 While their pastor remained incarcerated in prison, more attendees than ever flooded to GraceLife Church on Sunday, forcing the church to turn some people away as they began to burst at the seams. The continued influx is the result of hundreds of people visiting one of the few churches taking a stand and opening to capacity in the province, including some guests who drove more than 2 hours to attend the service and show their support for the church body that has become a rallying cry across the province to open the churches amid strict COVID-19 lockdowns.

Assistant Pastor Jacob Spenst, a recent Masters Seminary graduate who studied under John MacArthur in California (Pastor James Coates is also a Master's Seminary grad), preached on Phillippians 1:27-30, which was about striving and suffering for Christ.

He told the congregation that James was doing "fine" and that "more importantly, he wanted to let you know he loves you, he misses you dearly and certainly he's very concerned for this church. We need to remain strong even as he is remaining strong, even as the Lord strengthens him moment by moment, even as he continues to remain in jail."
Within 10-15 minutes before the service, the church reached the fire code capacity and had to close its doors. GraceLife set up large speakers outside the building by the door where another 30 people could listen from outside, or could listen to the livestream from the parking lot.

The province currently restricts church services to 15 percent of fire code capacity.
A half-dozen police cars hovered around the church, saying they were there just in case there were any problems with counter-protesters, although none showed up. A spokesman for the law enforcement agency said they were continuing their investigation into the GraceLife Church "as part of and ongoing allegations into the church's non-compliance with the Public Health Order." and noting that "observations were made that the church held a service beyond the designated capacity."

Fairview Baptist Church, a church in the city of Calgary, likewise announced they were having church services in defiance of the restrictions, explaining in a statement on the church's website, "It is…Jesus Christ, not civil government, that defines what is essential for the gathered church." The pastor at Fairview, Tim Stephens, has been instrumental in encouraging the churches to gather and open at their full capacities.

Police in Alberta are consulting with Alberta Health Services over what their next course of action will be – if they will similarly arrest Pastor Jacob Spenst, begin mass ticketing of congregants, such as what Ontario police did a few weeks ago when they issued 47 congregants $880 tickets for violating lockdown orders, or some other action.