Breaking: President Trump Diagnosed with COVID-19: Let the Church Pray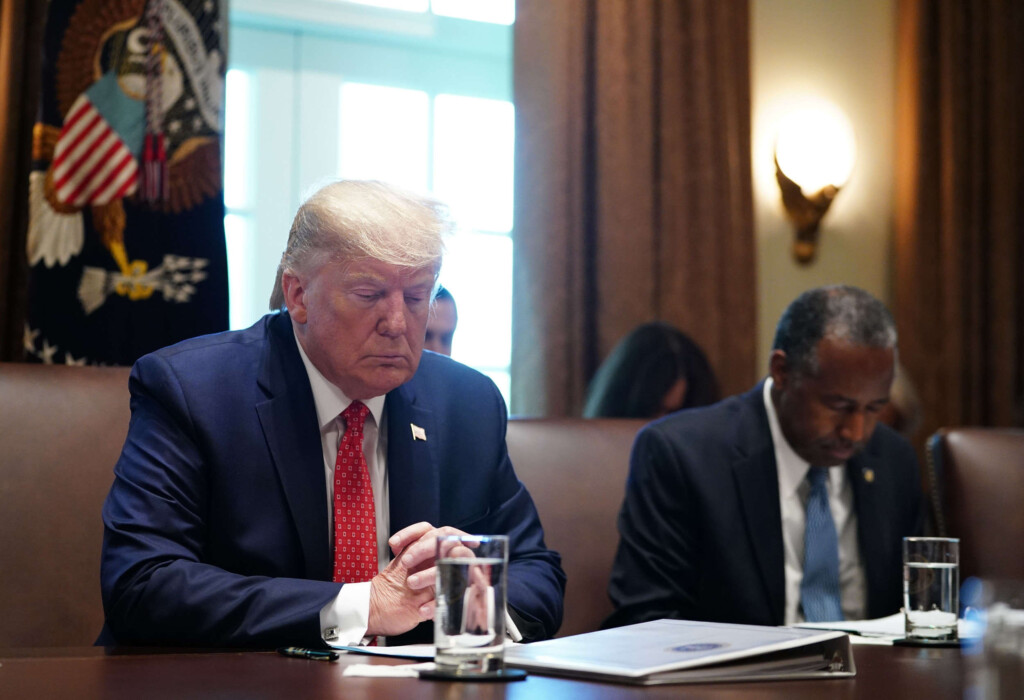 Trump announced early Friday morning that he and the First lady have tested positive for the coronavirus. At this time it is not known if he has symptoms, if he is asymptomatic, or to what degree this is affecting his health. While he has the very best physicians in the world looking after him, his age and co-morbidities leave a real risk of death or incapacitation.

Dr. Sean Conley, the President's physician, expressed optimism about the positive test, writing that he "expects the President to continue carrying out his duties without disruption while recovering."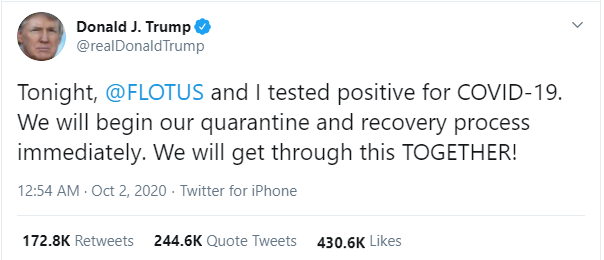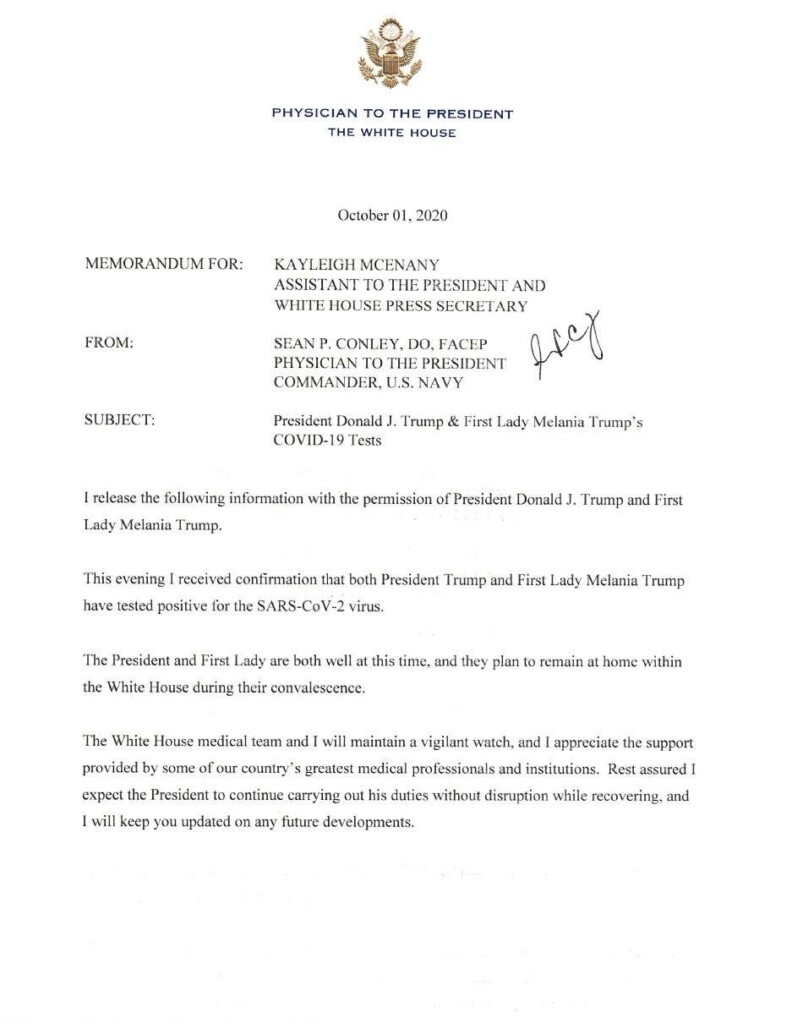 Consequently, Christians ought to keep the President in our prayers. For his health, of course, that he might be healed and have a swift and full recovery, but also for his salvation; that the Lord providentially uses this as an instrument of drawing him near and that Donald Trump might cry out in his illness for God to save him.

If this is the way he meets his maker, we plead that he might repent of his sins and find eternal and abiding joy in Christ.

Until then, if then, we pray.
I exhort therefore, that, first of all, supplications, prayers, intercessions, and giving of thanks, be made for all men; For kings, and for all that are in authority; that we may lead a quiet and peaceable life in all godliness and honesty. 1 Timothy 2:1-2
And pray in the Spirit on all occasions with all kinds of prayers and requests. With this in mind, be alert and always keep on praying for all the Lord's people. Ephesians 6:18
---
Editor's Note. This is a developing story and will be updated accordingly.