Teen Handing Out Bibles Refuses to Back Down After Police Arrest Him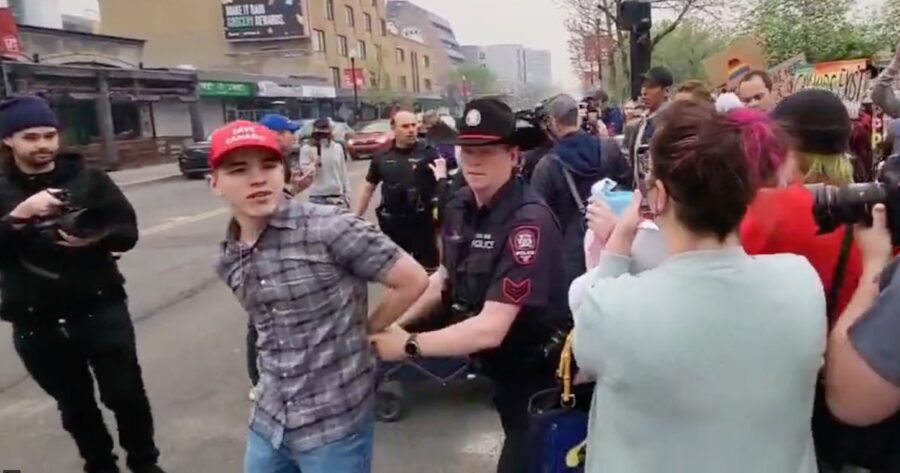 (Faithwire) Law enforcement officers in Alberta, Canada, reportedly arrested a teenager handing out Bibles after an altercation broke out between him, his supporters, and a group of counter-protesters.
Josh Alexander, 16, tweeted Wednesday he "was handcuffed and put in a paddy wagon for offering students Bibles on a public sidewalk in Calgary." He posted a video of the ordeal:
Ultimately, Alexander said, he was released but told if he returned he "would be arrested and charged."
However, neither the altercation with pro-transgender hecklers nor his arrest by Calgary police dissuaded the teenager from sharing Scripture with those around him. He wrote that he continued giving away Bibles, adding, "I am not ashamed of the Gospel of Christ."
In a follow-up tweet, Alexander…to continue reading click here.
---
Editor's Note. This article was written by Tré Goins-Phillips and published at Faithwire.