Planned Parenthood Sues Utah to Stop Abortion 'Trigger Law'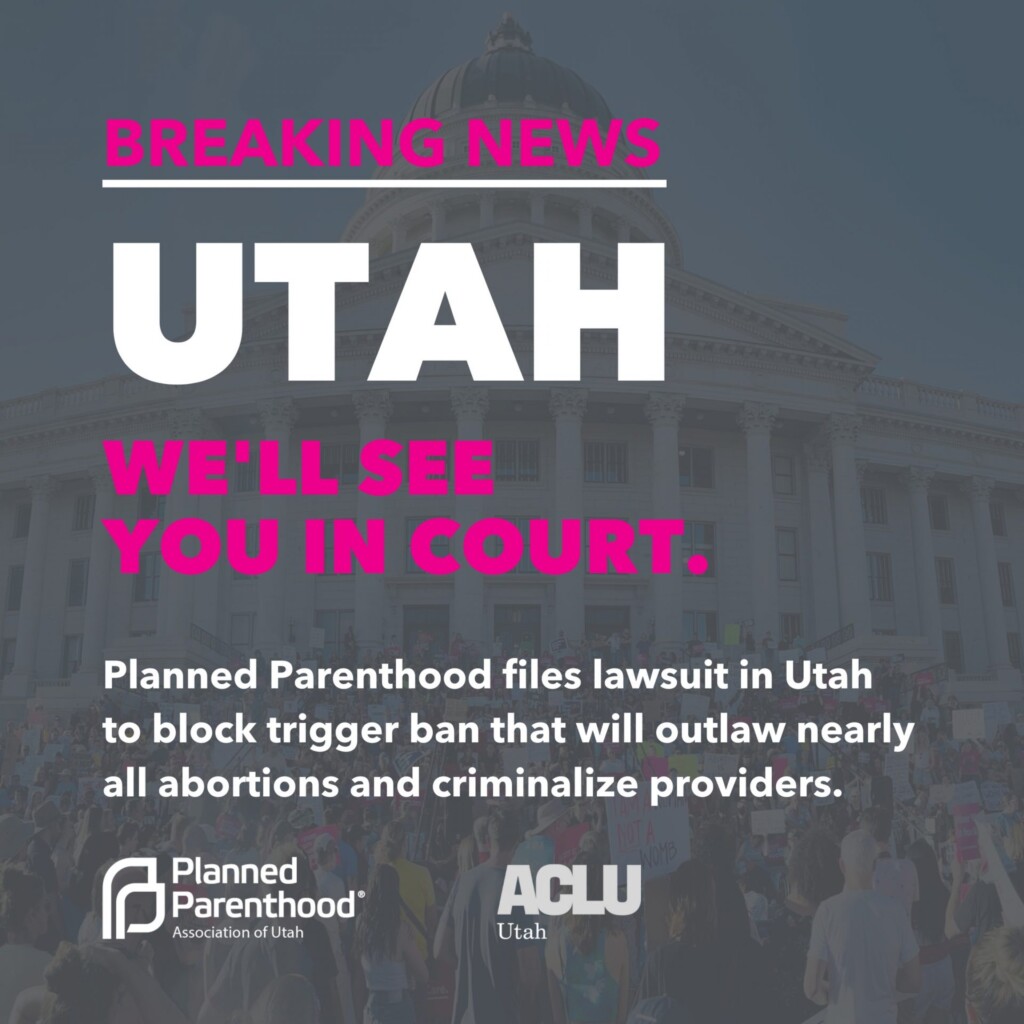 Abortion giant Planned Parenthood and the American Civil Liberties Union (ACLU) have joined forces and filed a lawsuit against the state of Utah in an effort to halt its ban on all elective abortions. The first-of-it's-kind move comes after the Supreme Court overruled Roe v Wade and sent the decision back to the states to determine to what degree they wish to regulate abortion.

The lawsuit argues that Utah's ban on abortions, which they passed in 2020 to come into effect the minute the damnable "precedent" fell, violates the constitution and therefore wants the courts to issue a restraining order to keep it from being enforced, noting:
Performing an abortion in Utah is now a second-degree felony in nearly all cases. Abortion providers and other staff who assist in the performance of an abortion risk a prison term of one to fifteen years per abortion, as well as criminal fines. In addition, providers risk licensing and other professional penalties.
The law does provide exceptions for rape, incest, fetal abnormalities, and the life of the mother.

Describing the new law as "flagrantly unconstitutional," the apex predator of the baby-killing world complains they've had to shut down operations and that 55 planned abortions can now no longer happen, much to their dismay.

Instead, for the nearly 3000 Utahans who get abortions each year, they say the woman should have a right to determine when and whether to have a family and that it's not up for the states to decide.
With the United States Supreme Court kicking the issue back to the states, it will be up to the Utah Supreme Court to decide the issue. The court is made up of 5 justices, all appointed by Republicans.