It's Official. Mennonite Church USA Officially Caves on Marriage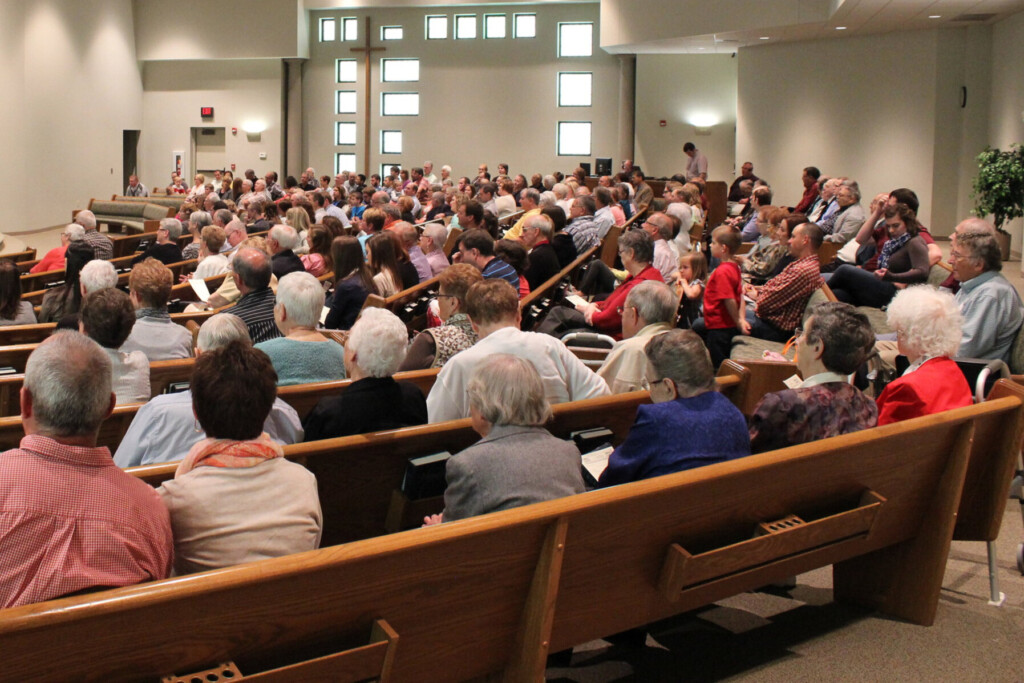 (Juicy Ecumenism) Membership Guidelines in place for 20 years that prohibited Mennonite Church USA pastors from officiating same-sex marriages have been repealed.
The May 29 move by the historically Anabaptist denomination's Delegate Assembly meeting in Kansas City, Missouri followed an earlier unanimous vote by the 10-member Executive Board on April 16 to send a proposed resolution to "retire" the guidelines. Anabaptist World has coverage of the assembly here.
"Pastors holding credentials in a conference of Mennonite Church USA may not perform a same-sex covenant ceremony. Such action would be grounds for review of their credentials by their area conference's ministerial credentialing body," the now-retired Membership Guidelines read.
Delegates voted 404-84, or 82.8 percent in favor, to retire the Membership Guidelines, according to Anabaptist World. A subsequent vote of 267-212, or 55.7 percent in favor, approved a "Repentance and Transformation" resolution, written by the Inclusive Mennonite Pastors group. That resolution confessed harm to and affirmed the spiritual gifts of Lesbian, Gay, Bisexual, Transgender and Queer (LGBTQ) people and commits to inclusive actions to "embody a theology that honors LGBTQIA people and relationships with all future MC USA theological statements".
The Mennonite Church USA is significantly smaller than mainline Protestant churches, but remains the largest Mennonite denomination in the United States and…to continue reading click here.
---
Editor's Note. This article was written by Jeffrey Walton and published at Juicy Ecumenism