Breaking! Oklahoma Gov. Signs Most Anti-Abortion Bill in America, All Abortion Clinics to Close Today!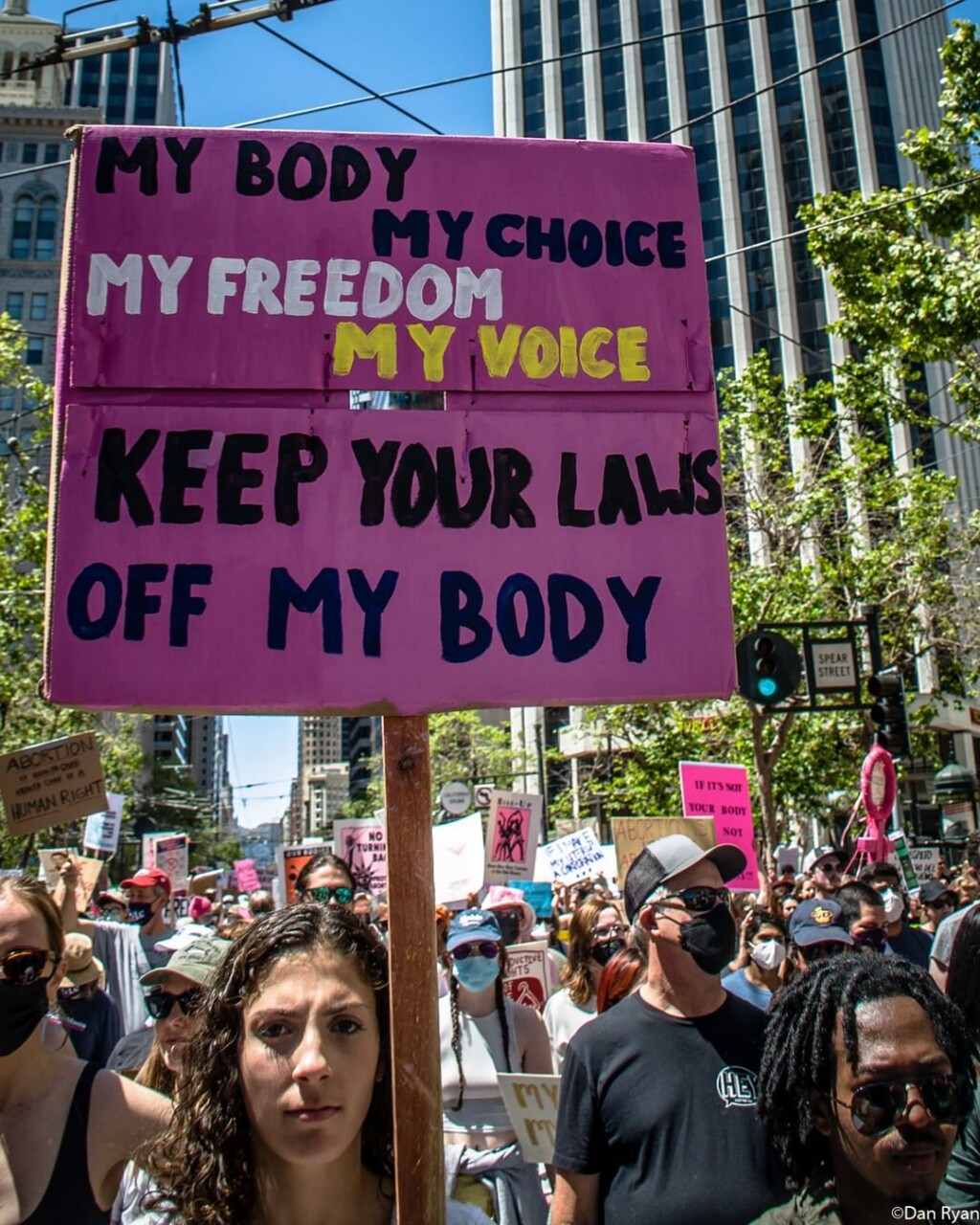 Oklahoma Governor Kevin Stitt made pro-life history today after signing into law the most protective abortion ban in the country, making it so that nearly all surgical abortions are prohibited. House Bill 4327, styled after the Texas heartbeat bill that gives citizens the right to sue the clinic and the abortion doctors, goes farther than banning abortion when the heartbeat can be detected, but rather starts protecting the unborn at the point of conception. Stitt wrote in his signatory message:
"I promised Oklahomans that as governor I would sign every piece of pro-life legislation that came across my desk and I am proud to keep that promise today. From the moment life begins at conception is when we have a responsibility as human beings to do everything we can to protect that baby's life and the life of the mother. That is what I believe and that is what the majority of Oklahomans believe. If other states want to pass different laws, that is their right, but in Oklahoma we will always stand up for life."
Last year in Oklahoma, nearly 6000 abortions were performed.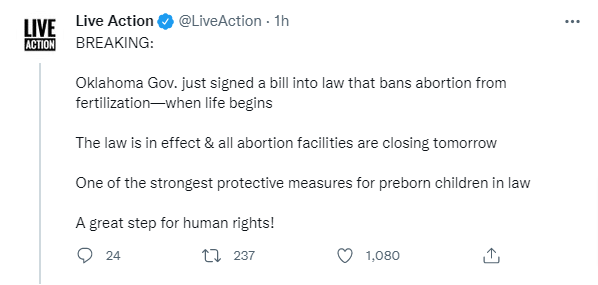 In response to the legislation, which passed with a supermajority, two of the four murder mills in the state already stopped providing abortions, and the other two clinics confirmed they'll stop doing abortions once the bill is signed. much to their wailing and gnashing of teeth. Tulsa Women's Clinic has put up a major notice on their website:

Same with City Clinic: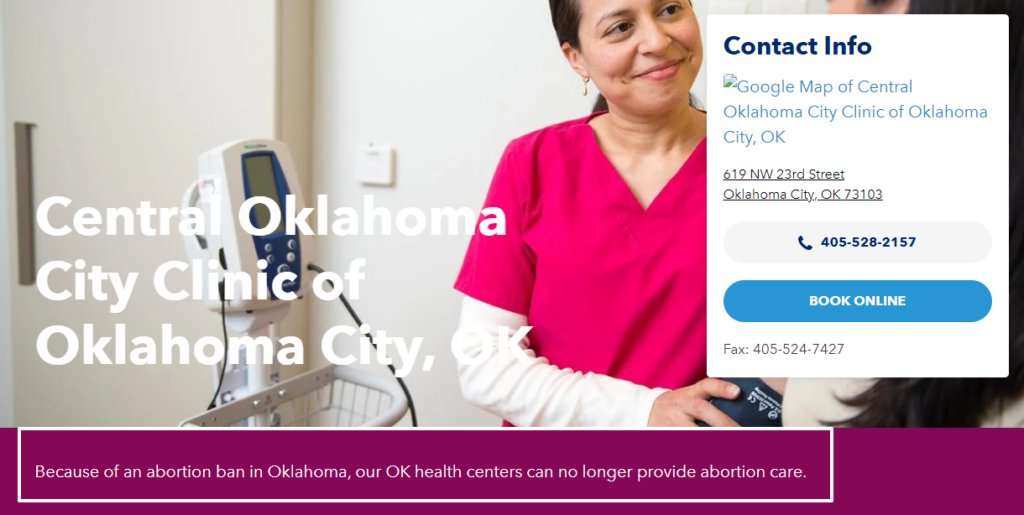 The bill is not without its problems, however. First, it allows exceptions in cases of rape and incest, but these must be accompanied by a police report. Second, there are no punishments for women who have abortions, only monetary fines for abortion doctors, which is a tacit admission that babies aren't really being killed. It also does not ban IVF, which kills children just as surely as a scalpel to the back of the neck would, or the Plan-B pill or RU-486, meaning that 100% of abortions will be women murdering their children in the privacy of their own home with chemicals.

James Silberman of Free the States, one of the most preeminent organizations dedicated to abolishing abortion in its entirety released a statement about the bill, addressing further concerns.
Planned Parenthood has already indicated that they will immediately file suit and seek an injunction to keep this law from coming into effect.