Christian Men's Conference Features Flames, Explosions, and Monster Truck Madness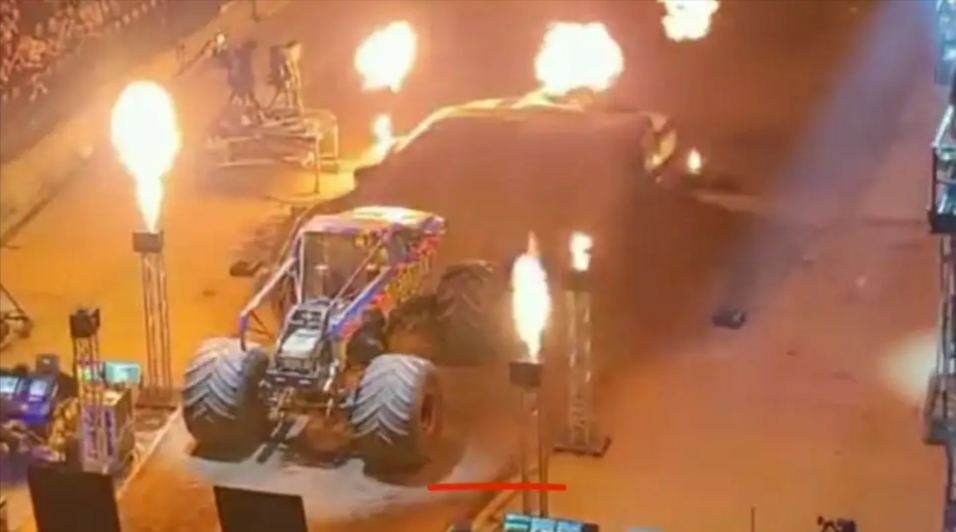 A Missouri men's conference has come under fire for a monster truck show they put on during the event, with a tweet mocking the event garnering over a million views.

The Stronger Men's Conference, which just took place on April 28 and 29, 2022, "exists to empower and motivate men to live out God's view of manhood and be the best husbands, fathers, and leaders God has called them to be." Tickets cost $119 and it features such megachurch pastors as Craig Groeschel, John Lindell, and Earl McClennan of Shoreline City Church. It also featured Missouri State Senator Josh Hawley.

As part of the Friday night's entertainment, they frequently have large events, having featured bull-riding, strong man show, motocross, dunk contests, and cage fighting, with some of their past highlights seen below.
This time, they had a monster truck show.
Websites like Jezebel have picked up the story, mocking the notion that this is emblematic of masculinity, calling it 'embarrassing', and saying that real men won't be so uncomfortable with homosexuality and with queerness.
Their criticism is unlikely to sway conference organizers, who say they have something even bigger planned for next year.