Naming and Shaming: #BigEva Leaders who Celebrated Ketanji Brown Jackson's Confirmation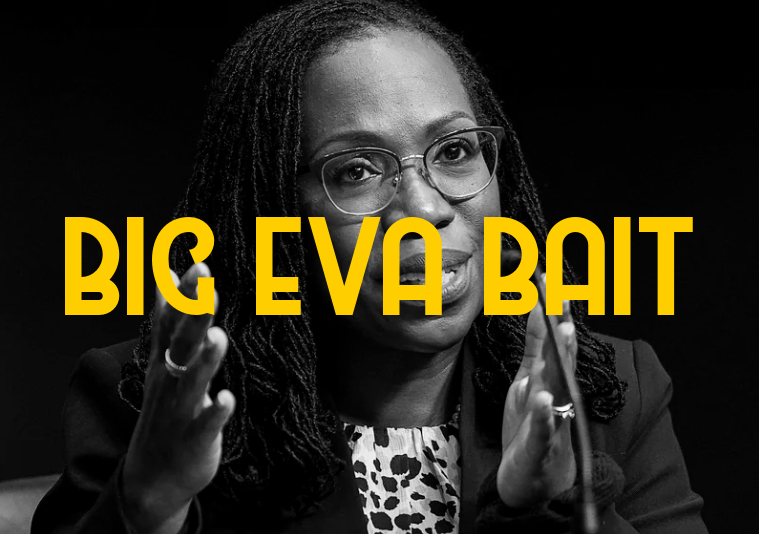 (Evangelical Dark Web) It's high time we name and shame Evangelical "thought leaders" who make a living working cushy jobs only to turn and celebrate evil on an income that in many cases subsists from tithes. Supporting the latest liberal judge's confirmation is yet the latest celebration and obfuscation of evil in our society. This is meant to be a reference to deny credibility to these men in the future.
Brent Leatherwood (ERLC)
Brent Leatherwood is a blogger at the ERLC, the Southern Baptist Convention's political arm which is nothing more than a glorified and overpriced blog. He celebrates the historic moment.
I'm hopeful we can pull back from our partisan or philosophical preferences for a brief moment and just appreciate this for what it is: history.

America remains a place where noteworthy achievements still occur. That is something to truly be thankful for. #SCOTUS https://t.co/od4BGQguFD

— Brent Leatherwood (@LeatherwoodTN) April 7, 2022
It is no surprise that an ERLC blogger would tout this tokenism as an achievement.
Erick Erickson
In-between tweets virtue signaling how he is getting his kids Covid tested and simping for Zelensky and the Great Reset, Erick Erickson defends the ERLC once again.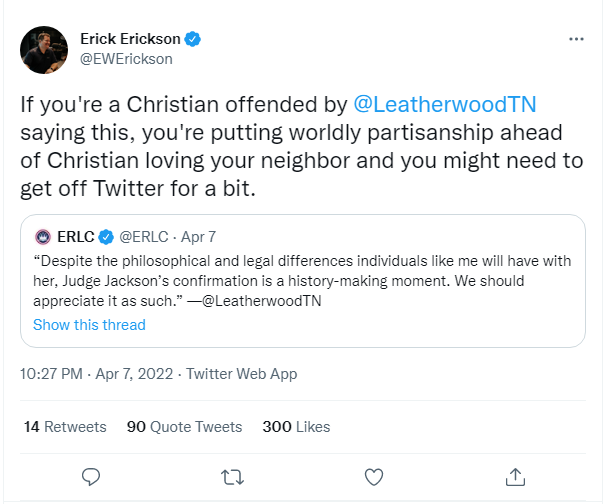 This is not a surprising take for the midwit commentator.
Daniel Darling..

To continue reading, click here:
---
Editor's Note. This article was written by Ray Fava and published at the Evangelical Dark Web.