Woke Church Releases 'Transgendered' Remix of 'Be Thou My Vision'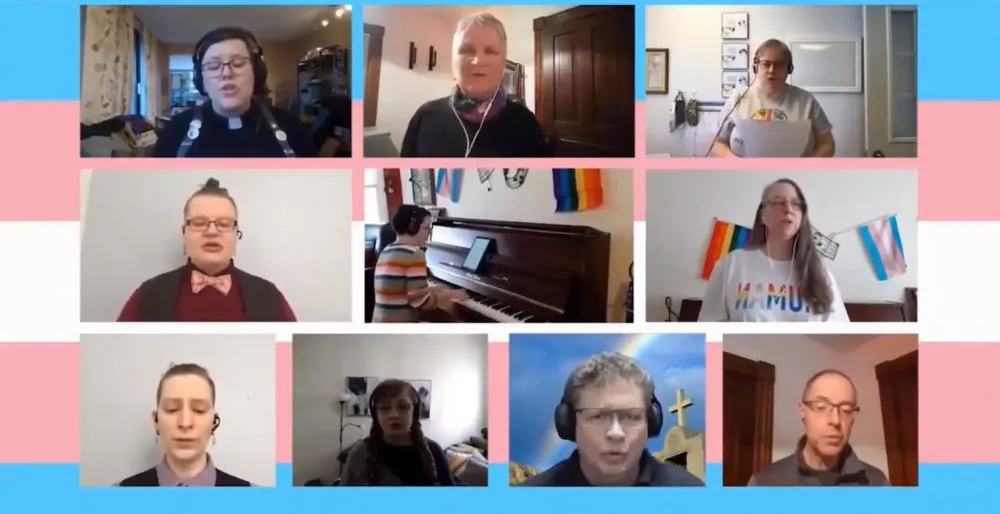 St. Paul's Anglican Church in Cottam has really upped its unholy cringiness to a whole new level. Not only is the progressive church "an affirming, inclusive community that seeks to ensure that all people know they are valid" that fly gay 'coexist' flags, but they have not one, but TWO separate "Land Acknowledgments' on their website, explaining "We know that Land Acknowledgements are not enough. We must collectively work to advance reparations from the harms caused by colonialism, including its legacy and ongoing mechanisms. We must also work to return unceded lands and territories."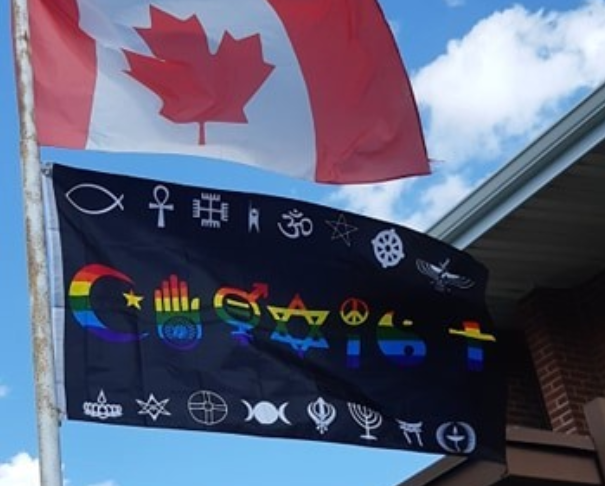 Fitting, the church chose to bless curse us with a 'Trans Day of Visibility" service, featuring a video of choir comprised of what are clearly LGBTQ pagans and paganettes, singing a transgendered remix of 'Be Thou My Vison' called 'God of Many Faces' written by Amy Cerniglia, a lesbian who is the music director at the PCUSA Church.
God of many faces, we offer our praise,
singing your glory through all of our days
Hear ever growing voices, once fragile, now strong,
carrying melodies in expansive new songs

God of many genders, our world reflects you
sunrise and sunset uniting our hues
woven into a city with jewels of all shades
houses of ruby and walls rowed with jade

God of many names, we invite you to show
us the new names that reflect our true souls
Breathe with your holy spirit to give us the word
That will in-dwell dry bones granting new life once heard

God of many bodies, abide within ours
Shifting more each day through time and through scars
Come sanctify our bodies, all fashioned by you
holier every day still becoming more true
transgender hymn appropriation is NOT okay pic.twitter.com/OtmvnmTgy4

— Woke Preacher Clips (@WokePreacherTV) April 8, 2022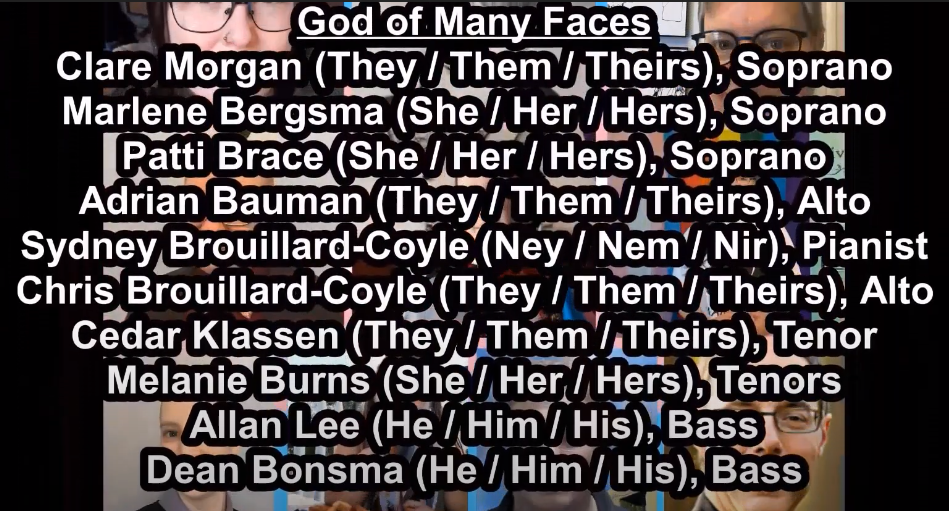 Lest one is curious about the Ney/Nem/Nir pronouns by the pianist, those are called "neo-pronouns", and we included a nifty little chart explaining how they are used. TGC author and contributor Rachel Gilson has previously suggested that not using them makes one a "weaker brother". Other neo-pronouns include "bunnyself" "fairyself" and "kittenself".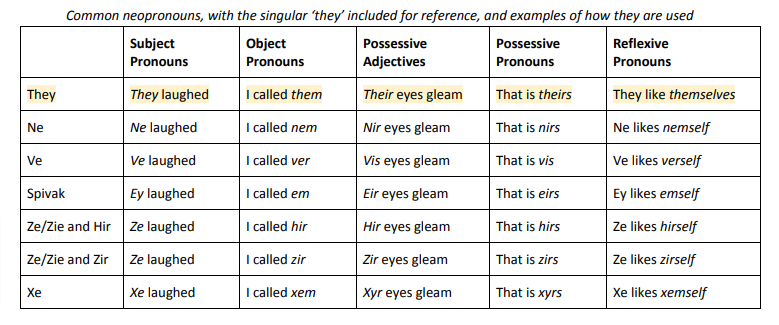 ---
h/t to WokePreacherTV for the find.