Things We Like: The 'Berean Babes' YouTube Channel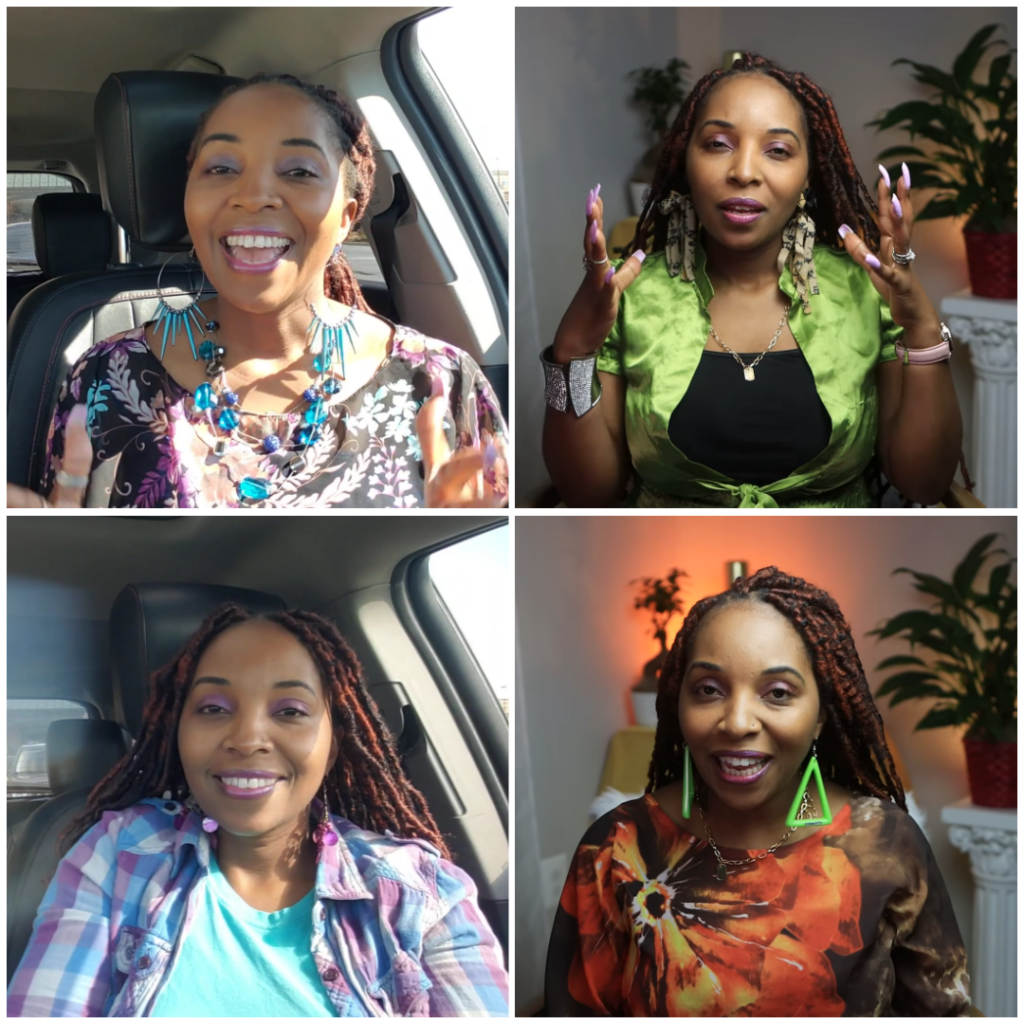 Several weeks ago we stumbled upon an interesting YouTube Channel and after vetting it, we wanted to commend it to you.

Berean Babes is the brainchild of Violet Chikuni, a believer for over a decade that lives 20 minutes outside of DC. Born in Malawi in East Africa, she spent her formative years as a Seventh Day Adventist, going to church every Saturday and attending Sabbath School, all the while observing strict rules and regulations (ie, no cooking, washing, cleaning the house on Saturday) while criticizing those who worshipped on Sunday as partaking in the mark of the beast.

She immigrated to the USA in her twenties and continued attending an SDA Church, marrying her husband Lewis in a Seventh Day ceremony. After a time her husband became convinced that many of the doctrines of the church were incompatible with Christianity, particularly with their view of the Investigative Judgment and Jesus as Michael the Archangel, and stopped attending.

Her husband started attending a different church and one week after missing her church on Saturday, she tagged along to his the next day, where she heard the gospel and the doctrines of grace. One day turned to two, then three, and soon she was exclusively attending there. Around 2013 she came to know the Lord and was baptized, understanding that what she believed about the SDA was false. It was through VHS tapes of J.D. Greear that her church studied in small groups that her theology began to be set right, and really helped her develop a robust faith. See more of her testimony HERE

Early on she became a self-professed 'fan girl' of Beth Moore and Priscilla Shirer, but over time came to see that what they were preaching and teaching did not accord with scripture. Her very first video was on Beth Moore after she preached on Mother's day, admonishing her for preaching to men and explaining her errors.

Hence the channel was born.
With most videos ranging from 5-20 minutes, and frequently using our own website as a source, Chikuni provides sound off-the-cuff commentary on what's happening in the evangelical world today, talking about CRT, Wokeness, Andy Stanley, John MacArthur, Lecrae, Tim Keller, David Platt, and teaching on the Trinity, Black Liberation Theology, Deconstruction, and Modesty. She explains:
"Most people I knew had no idea that our favorite conference speakers, the Likes of Russel Moore, Matt Chandler, were compromising ont the Gospel because they had adopted Wokenes theology. When I was having these conversations with my circles I sounded like a crazy one. Most regular folks have no idea what's happening.

All this made me realize that I could use my channel and talk about these things and let people know what was going on hence my segment BE IN THE KNOW. I have had good feedback from folks letting me know that they are grateful to be able to hear and know what's going on in the evangelical world.
We asked her why she chose the name Berean Babes, and she told us:
The Name is from Acts 17. Paul commended the Bereans for being noble because they searched the scriptures.
So I used 'Babes' instead of 'Ladies or 'Women' to keep it 'BB'. Plus 'Babes' sounds cool."
Here are a couple of examples of her videos and content. If you like what you see, please support her by subscribing and give her channel a 'like' and hit that notification bell. You can also follow her on Twitter @bereansbabes.

She's doing the Lord's work, and we love to see it.