Prominent SBC Pastor Claims Alaska Church Has 'Whites Only' Membership, But Refuses to Name Names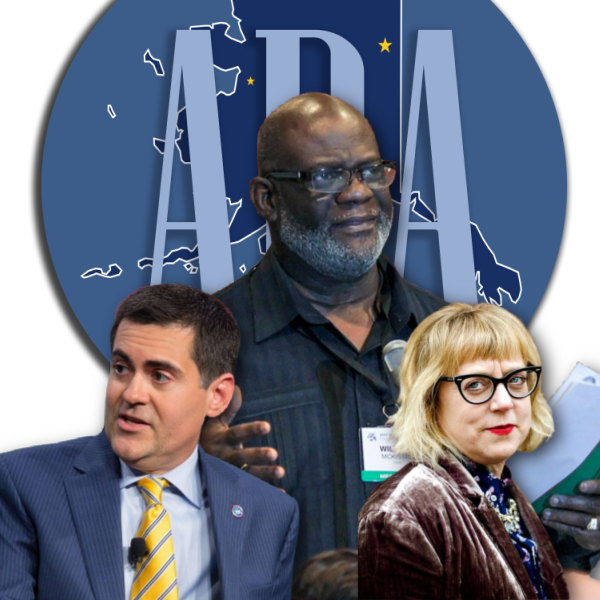 Pastor Dwight McKisssic, that ornery race-baiter who may or may not still be part of the Southern Baptist Convention and who has been openly critical of racism within the SBC, came out on Twitter yesterday and accused multiple SBC churches of overtly racist actions. Unsurprisingly, following the 11th commandment, he refused to name names and explain exactly who these churches were. We're not talking about 'Kyle J. Howard racism', where everything from Veggie tales to Babylon Bee to John Piper and basically all white folks are racist, but 'Hard-'R', might-as-well-be-dropping-the-n-bomb' racism.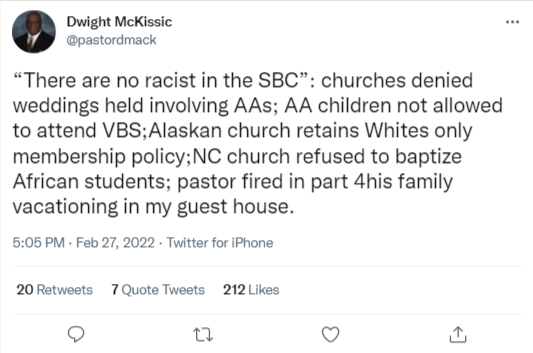 This is the same sort of thing that many Hollywood starlets do; claim that there are producers and directors molesting and raping women for years, but refusing to say who it is, rendering their revelations useless.

In fact, it's also reminiscent of what certain #BigEva folks like Russell Moore and Karen Swallow Prior do. In Moore's case, he claimed that for years he's known about the cover-up of sex abuse and about the intimidation, bullying, stonewalling, barriers, and pressure put on sex abuse victims by SBC stalwarts but didn't tell a soul about it. For Prior, she claims that Liberty University has multiple sexual predators on staff, but refuses to name them as well, giving them cover and the opportunity to continue their molesty ways.

Of particular note is McKissic's allegation that there is a church in Alaska that retains 'White Only' membership policy, a claim that perked up the ears and eyes of many readers who asked him to reveal who this is, as they would petition this church to be removed from the SBC over such a blatant and egregious sin. This includes former SBC State President Tracy Simmons, who tells McKissic to give up the goods and the church will be gone by the end of the year:
For McKissic though, he has no interest in actually doing anything about it, because as long as he can be in "the know" he can complain about it and use it as a cudgel to batter and beat the denomination, using his gnostic powers as a battering ram and robbing the denomination of an opportunity to make an example out of rebellious racists.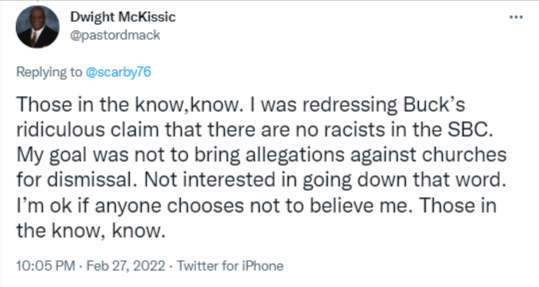 Moore and Prior would be proud.