Church Does..Uh..Impression of God the Father…In Drag…Uh…Wearing a Clown Face…For a Skit?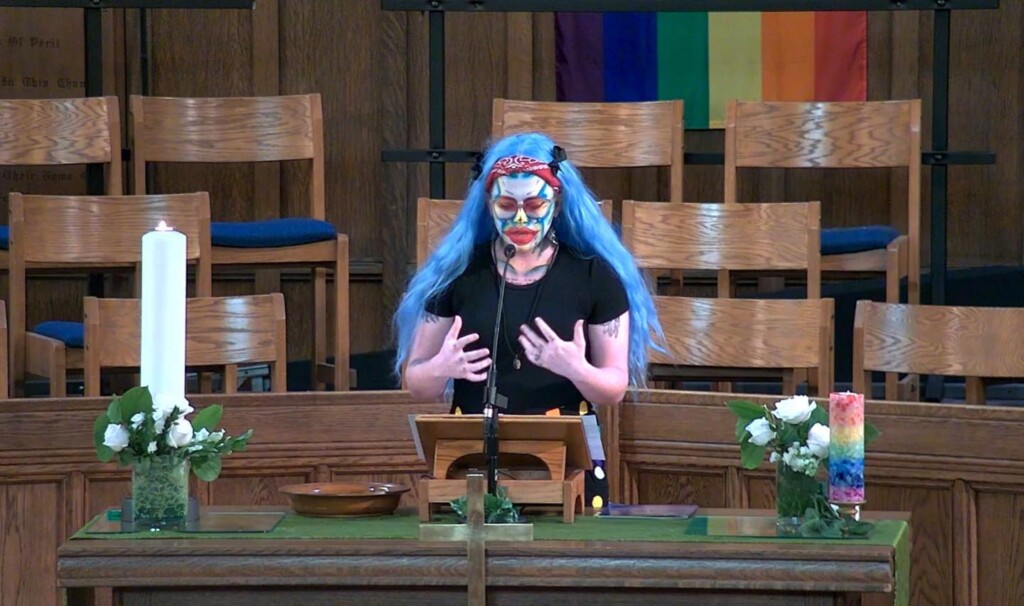 This is one of those titles we never thought we'd ever write. It's even worse than that one time a Queer ELCA Pastrix Is Ordained With Drag Queen Nuns While Jennifer Knapp Serenades. Still, this story comes from Canada, where St. Mary's Road United Church in Manitoba released a video during their church service where a drag queen who specializes in clown drag led the service.

Eli Munro's trans name is Julian Munro performing name is King Julez. They/them She's an MDIV student and a non-ordained 'christian' minister who is a soon-to-be ministry candidate within the United Church of Canada. She's a 'drag clown' and is chair of @affirmunite, which is a far, far, faaaaaar left LGBTQ activist group within the United Church. She has overseen several services before in the past, and is no stranger to the pulpit in this manner.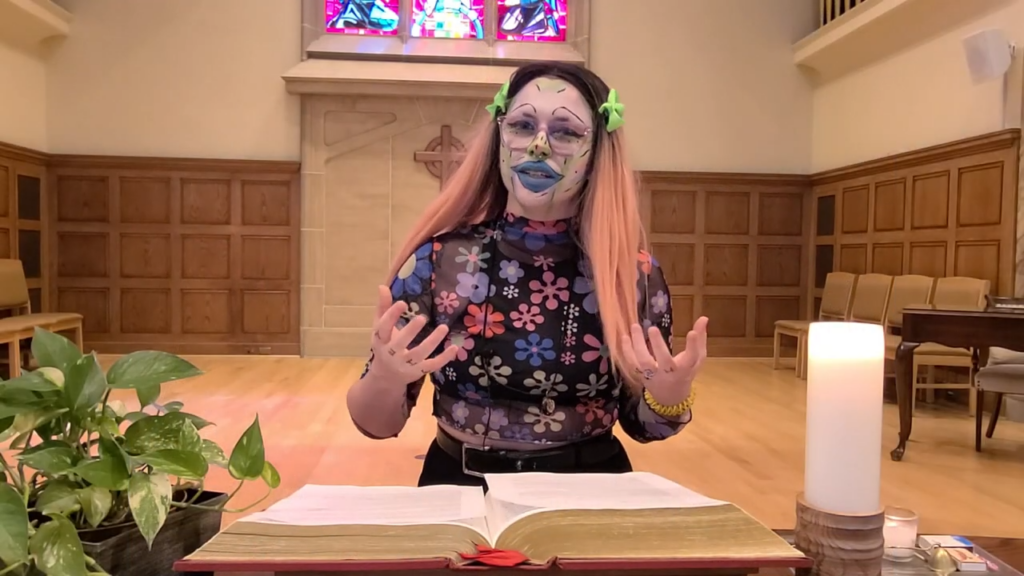 During the February 6 service, she….ahhhh….ok, gotta keep it together for this one. Breathe…. Breathe…..this is so wild. Man. Ok, focus!

During the February 6 service, which was virtual, naturally, she gave the homily as well as put on the aforementioned skit. Later she will inform us that 'clown drag' is a subgenre of drag, because "it kind of embodies this genderless character, which is kind of where I've come in my transition because there's no gender to a clown.
---
h/t to Woke Preacher TV for the link.