Family of Ravi Zacharias, Defending his Innocence, Use his Image to Promote New Humanitarian Org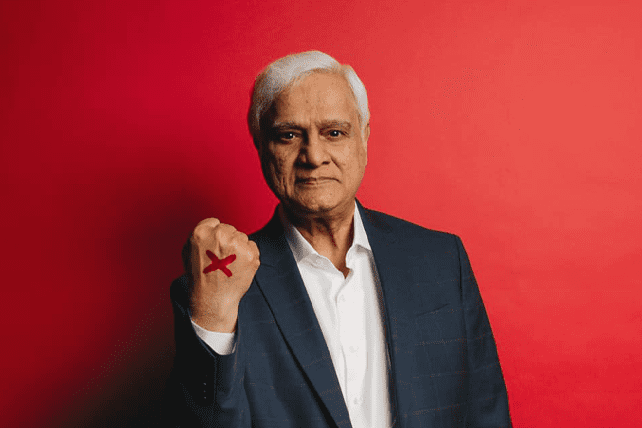 (Church Leaders) In February 2020, three months before apologist Ravi Zacharias died from cancer at age 74, a post on his Facebook account urged Christians to help end slavery and rescue the 40 million people trapped in it worldwide.
This week, family members highlighted that post, using it as a springboard to encourage donations to Third Ladder. That new humanitarian organization launched after the closure of Wellspring International, an arm of Ravi Zacharias International Ministries (RZIM) spearheaded by the apologist's daughter Naomi Zacharias.
Third Ladder Aims to Meet Humanitarian Needs
The older post about ending slavery features a photo of Ravi Zacharias with a red X on his hand, symbolizing the #EndItMovement. "Together we must SHINE A LIGHT ON SLAVERY until all people are free," reads the caption. "Let us all commit to taking action and sharing light in our dark world."
On Thursday, a new comment from the account appeared, stating: "The importance of helping those in need was always close to my Dad's heart." It includes a link to a post at Defending Ravi, the blog Nathan Zacharias launched in an effort to clear his father's name. Ravi Zacharias had been embroiled in allegations of sexual misconduct, and after he died, an independent report found "significant, credible evidence" of wrongdoing.
In the new post, dated December 29, Nathan Zacharias writes, "I believe that one day my Dad's actual legacy will be restored. One piece…
To continue reading, click here
---
Editor's Note. This article was written by Stephanie Martin and posted at Church Leaders