Hillsong Christmas Service Features Woman Swinging from Moon Wearing Dress Made of Mirrors+ Much More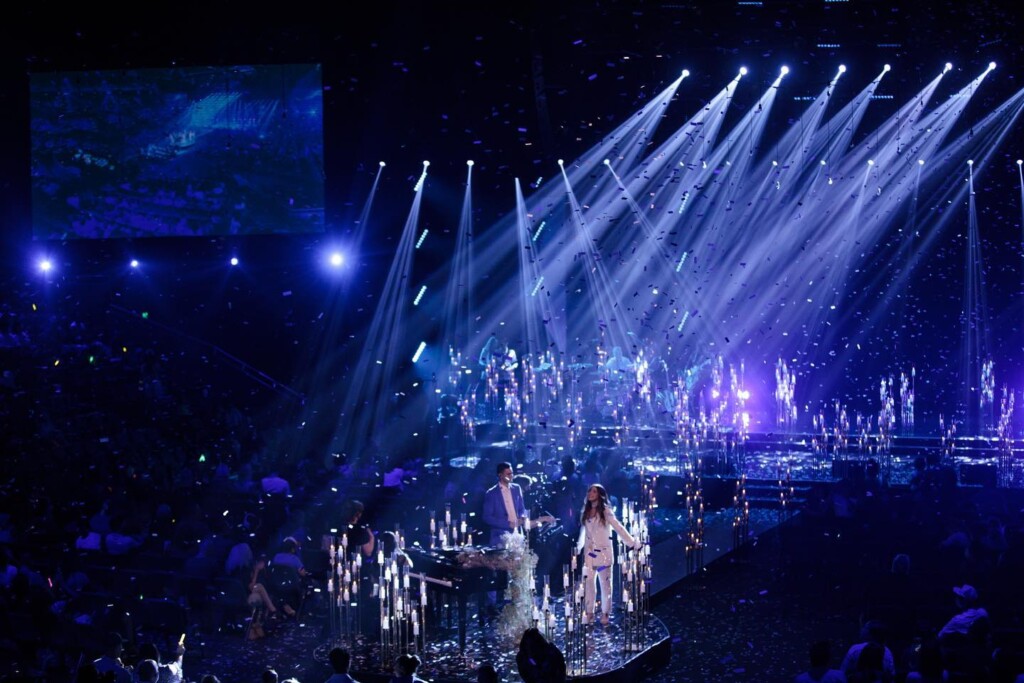 Hillsong Church is no stranger to controversy when it comes to their Christmas productions, most of which feature lascivious displays of writhing flesh and poor choices, resulting in Hillsong frequently deleting the videos so as to avoid criticism.
As a result, the famed megachurch has put on a lot of awful productions in their time. There was the insane one, the satanic Buddhist dance, the one depicting Jesus born in a riotous bar, (since deleted), Hillsong's sensuality Christmas show with fleshly dancers, the Hillsong show with women writhing in nothing but towels, and their infamous 'Silent Night Sleazy Night' Christmas special from several years ago (also since deleted). Recently there was the immodest, irrelevant Tina Turner cover.
Unfortunately, (Or fortunately) due to the rise of COVID-19 cases, many Hillsong campuses and churches have chosen to cancel their Christmas extravaganzas this year, such as Hillsong UK, which put off their London Carols show until next year, despite investing hundreds of thousands of dollars into the production, or Hillsong New York, which has canceled all services for the remainder of the year.

But some services still went as planned, such as this one, which, among other things, features a woman swinging from the moon wearing a dress made of mirrors singing secular songs as if the church is the most perfect and natural place to be doing this.
As spiritually cringey as that is, it's mild compared to these next videos, which feature a host of upsetting surprises- anything from more women dancing in at the altar in other inappropriate garb, ladies dressed as neon butterflies flying from the ceiling, and a gaggle of teenage girls choreographing a dance to the worship song Hark! The Herald Angels Sing because..at this point, why not? More cowbell!