Duggar Family Reacts to Guilty Verdict 'This Trial has felt more like a Funeral than Anything Else'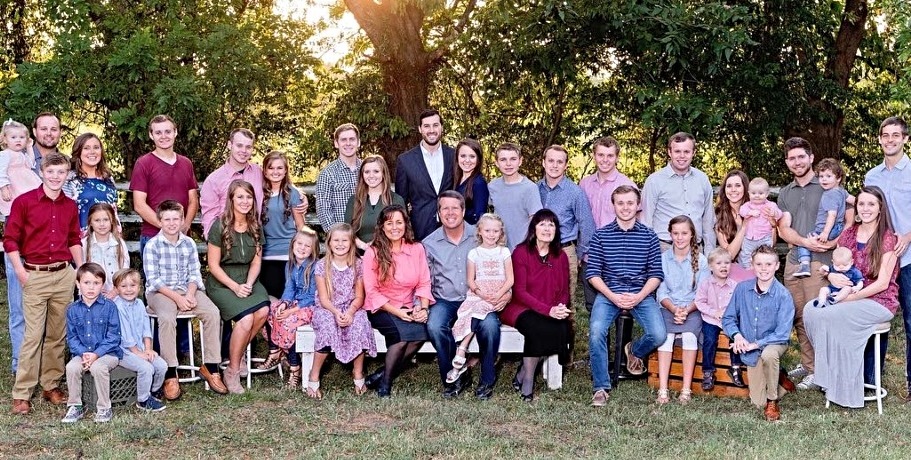 With Josh Duggar found guilty and facing 20 years in prison for possessing and receiving child pornography- a sentence he will hear the outcome of in April 2022- his family has reacted to the news with a dismay and sad acceptance, with most asking for prayer for his wife Anna and their seven children that will be left without a father, possibly for decades, along with his many victims.

Of particular note is that many of the statements are deeply theological in nature. This is on account that many are professing Christians, either pastoring or attending conservative Christian churches.

Ben Seewald is a pastor of a small Baptist church in Arkansas. He and his wife Jessa (Duggar) believe in the Doctrines of Grace, and are frequently found quoting Charles Spurgeon, RC Sproul, John Calvin, and others. They write: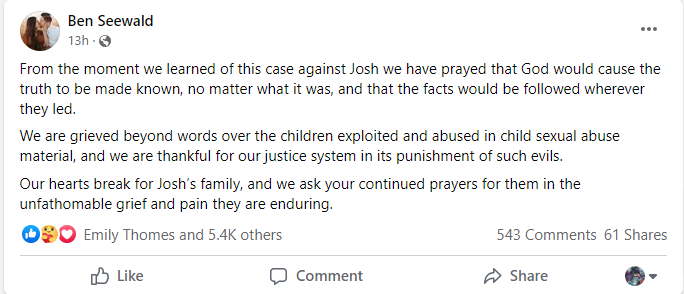 Jeremy Vuolo is a pastor who is currently attending Master's Seminary in California, under pastor John MacArthur. His wife Jinger (Duggar) was baptized a few months ago at Grace Church, with her writing "I came to realize that although I was baptized at the age of 11, I didn't really come to know and love Jesus until I was 14 years old. On Sunday, I was able to publicly declare that I have been joined to Jesus Christ in his life, death, and resurrection." They brought the bible to bear on the situation.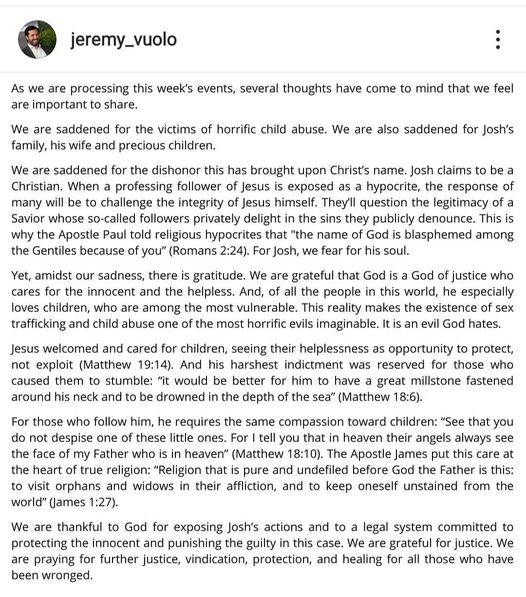 Derick and Jill Dillard are both professing Christians and brought the scriptures as well, describing the trial as a type of' funeral.'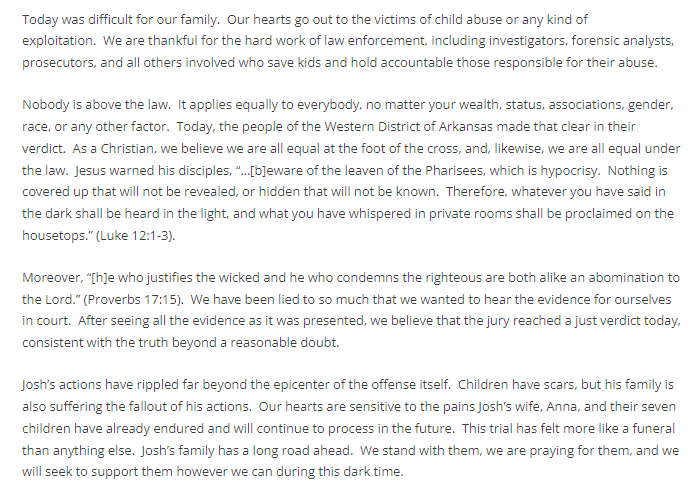 Amy Duggar, their cousin, has been openly critical of Josh the entire time, and made her feelings known.
Last is a statement from the family's patriarch and matriarch, who professed their love for their son, their desire to continue to pray for him, prayers for victims of Child Sexual Abuse Material, and for their daughter-in-law.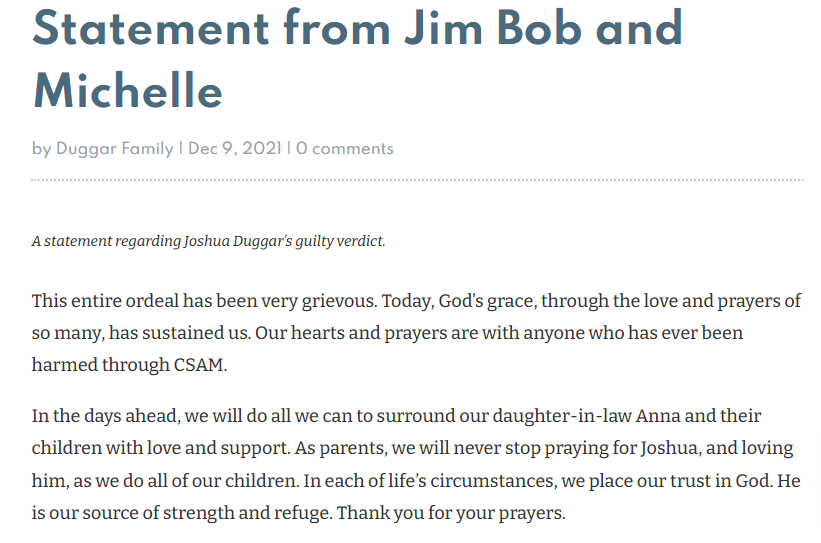 We all ought to echo these prayers.