Guess Which Book Store is Finally Carrying Voddie Baucham's 'Fault Lines'?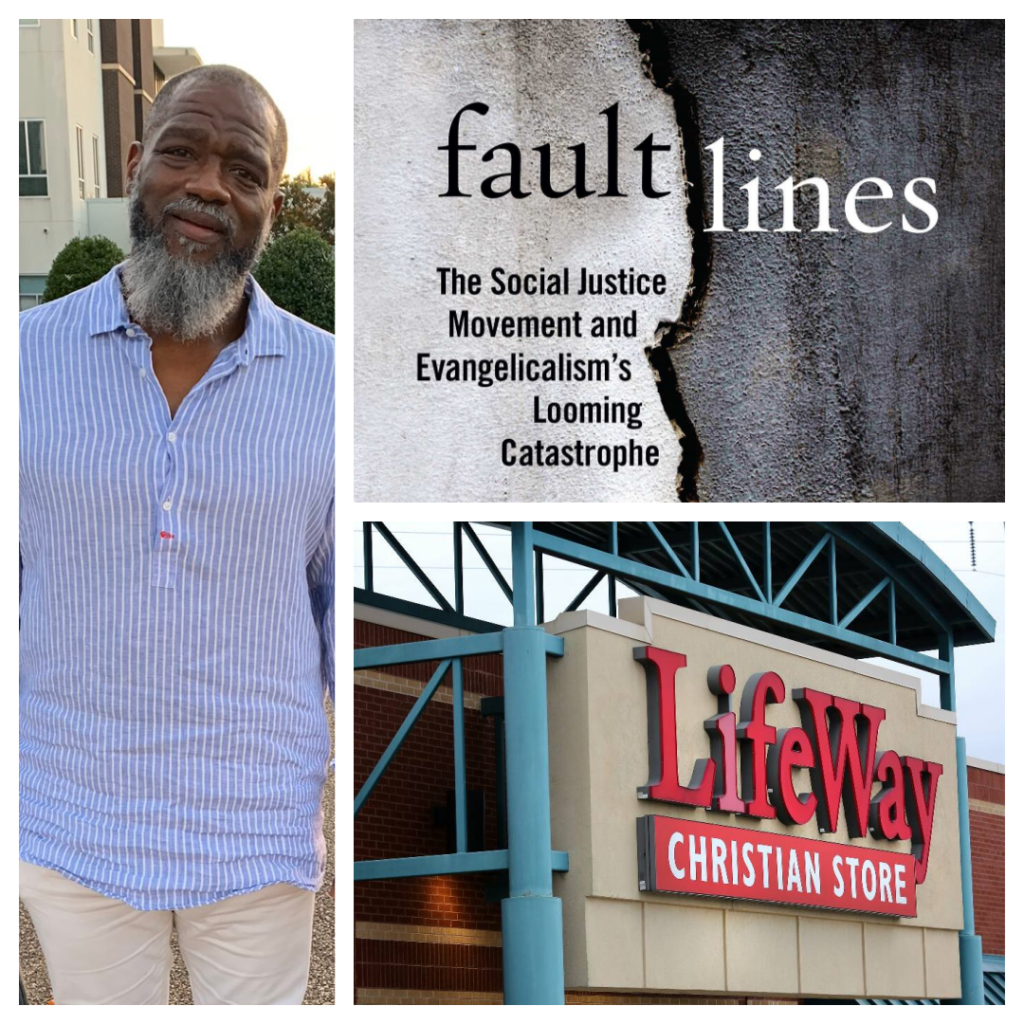 Four months ago we brought you the story of how Lifeway, the for-profit publishing arm of the Southern Baptist Convention, was carrying a whole lot of theologically wretched books. For years they have been giving a ton of space and advertising for authors like Christine Caine, or having an entire landing page for Sarah Young and her mystical, montanistic, theoerotic book Jesus Calling, selling some 25 variants of it.
Certainly, the decision to platform these women is absolutely par for the course and unsurprising behavior from Lifeway. As we have thoroughly documented, far from being concerned about equipping Southern Baptists with an exquisite selection of the best books that Christendom has to offer, Lifeway's primary driving factor is the pursuit of the almighty dollar, routinely taking little sidequests along the highways and byways of the Baptist experience, on a mission to attain some of that sweet, sweet filthy lucre. How else can you explain their propensity to stock every sort of soft-covered spiritual strychnine they can put on their shelves in any space not currently occupied by a Beth Moore bible study?

Given this, we were both surprised and yet not that despite selling *some* books by Voddie Baucham, his national bestseller, anti-social justice opus Fault Lines: The Social Justice Movement and Evangelicalism's Looming Catastrophe was nowhere to be seen over, even though it had been out for months and was at the top of charts.

It was a National Bestseller, having ranked as high as 5th on USA Today's top-selling books and #7 on the Wall Street Journal's. It has a 4.9/5 star rating based on 4300 reviews and was Amazon's #1 bestseller in Christian Ministry and Church Leadership, as well as is the #1 bestseller in Christian Social Issues. In fact, the kindle book and the audiobook also hold spots #3 and #7, respectively.
Despite the overwhelming success of his book, Lifeway had purposefully chosen to keep it from its shelves and from the hands and heads of potential customers, lest someone become exposed to its apparently intolerably toxic message. Lifeway is willing to offer up compromised wares in order to make a buck, but not enough to risk exposing their readers to anti-social justice, anti-Critical Race Theory messaging.
Until now.

Lifeway has finally buckled and has started selling it, the lure of cash money too great to pass up.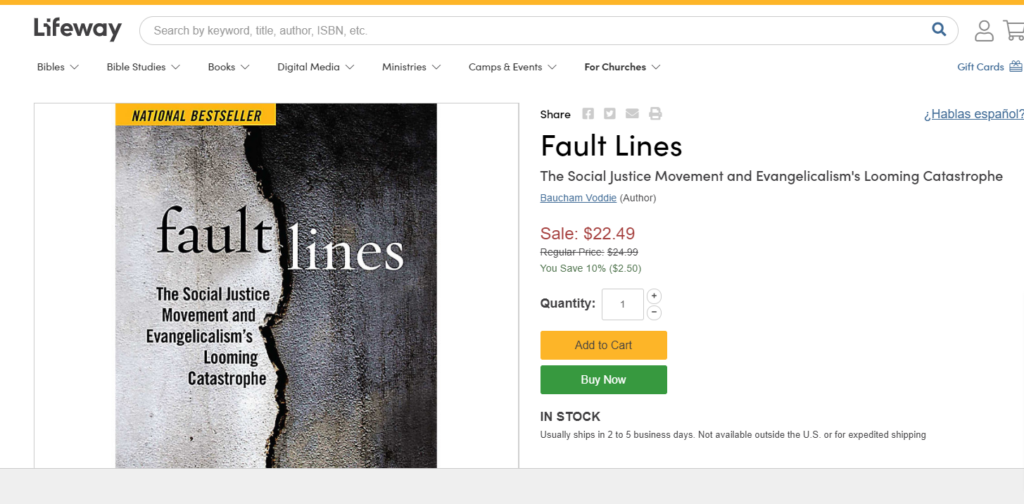 We've reached out to Lifeway multiple times to ask them when they started selling it, or why they held off for so long, and they have chosen not to respond to us. Despite this book being #1 in Evangelism on Amazon, it is nowhere to be seen in that category for Lifeway. On Barnes and Noble, seven months after being released it currently ranks 5,208 out of all books sold, putting it well above anything by Beth Moore or Christine Caine. Even so, it is not featured prominently in any way, and when you search for Voddie's book, it is the very last listing, seven places down.

Still, we are at least glad that the last holdout has finally consented to carry it.

That's worth something, right?