Is this Church Service the Most Garish Thing You've Ever Seen?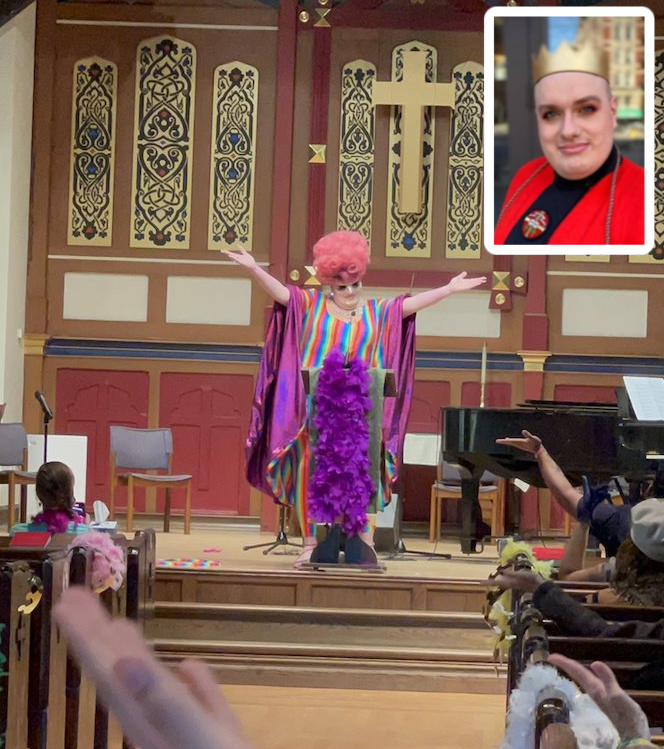 Oh man- this one is enough to make your skin crawl. To celebrate 'Coming out Sunday' Fort Washington Collegiate Church, a verifiable sanctuary for Satan if there was ever one, had their Assistant Minister James Admans (they/them whose stage name Marge Johnson) do their October 17 service in drag, wearing a transparent plastic mask that made him look like a villain straight out of The Rocky Horror Picture Show. Completely nightmare-inducing.

As part of the festivities, some of the LGBTQQIP2SAA folk who were part of the praise and worship team (to Lucifer) wore rainbow masks and LGBTQ capes. Furthermore, the church handed out boa's and other 'drag accessories' to whatever congregation member wanted to show their support for their cross-dressing 'pastor'.
The only thing that would be more garish than this perhaps is that one time Queer ELCA Pastrix Ordained With Drag Queen Nuns While Jennifer Knapp Serenades, but just barely.