Report: 90% of the top Christian Facebook Pages Operated by Eastern European Troll Farms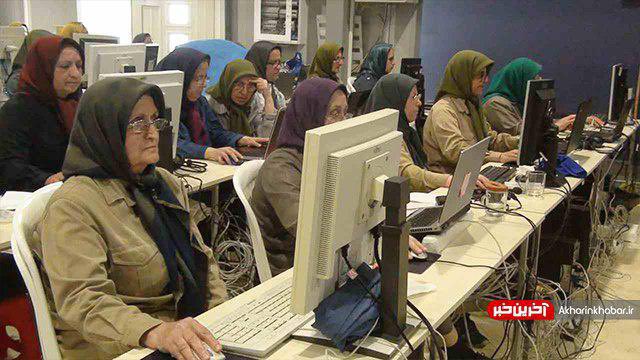 Eastern European troll farms operated dozens of 'Christian Facebook groups' that reached nearly 140 million Americans months before the 2020 election, according to internal reports from the social media giant. In an article by Karen Hao in MIT's Technology Review, she alleges that it was the company's "engagement-hungry algorithm' that recommended the pages, rather than the viewers seeking them out. Jeff Allen, a former senior-level data scientist at Facebook explains
"Instead of users choosing to receive content from these actors, it is our platform that is choosing to give [these troll farms] an enormous reach…This is not normal. This is not healthy. We have empowered inauthentic actors to accumulate huge followings for largely unknown purposes… Our platform has given the largest voice in the Christian American community to a handful of bad actors, who, based on their media production practices, have never been to church "
These pages that were run by these farms-"professionalized groups that work in a coordinated fashion to post provocative content, often propaganda"- have all been since deleted, but were basically a hodgepodge of inspirational meme repositories, where a quote like 'When you're alone, always trust and pray to God. Click like to amen and share' would make the rounds and be commonplace in some form.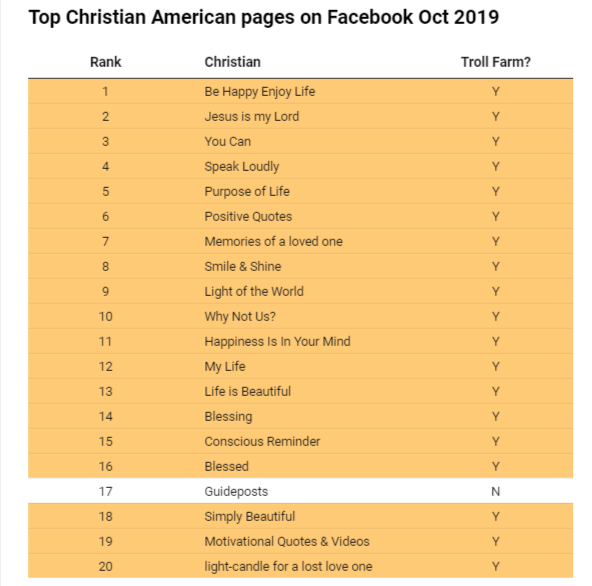 While mostly benign, some were concerned that these would affect the election, given that some of them did contain messages that mocked the Democrats or called into question their policies on abortion, for example, though these were seemingly few and far between.

While it's a good thing that Facebook has shut these sites down, they continue to have a chilling and censorial effect on free speech as they control and filter the content that is published. For example, those looking for premium Christian content without the trollfarmery, can check out our page, facebook.com/protestia but even then we don't publish every post there, particularly as it comes to transgendered topics, as that will result in our page being further throttled. For this reason, we also post to gab.com/protestia fully uncensored, as well as have our Patreon feed, which can be signed up for below.