YouTube: Government = Truth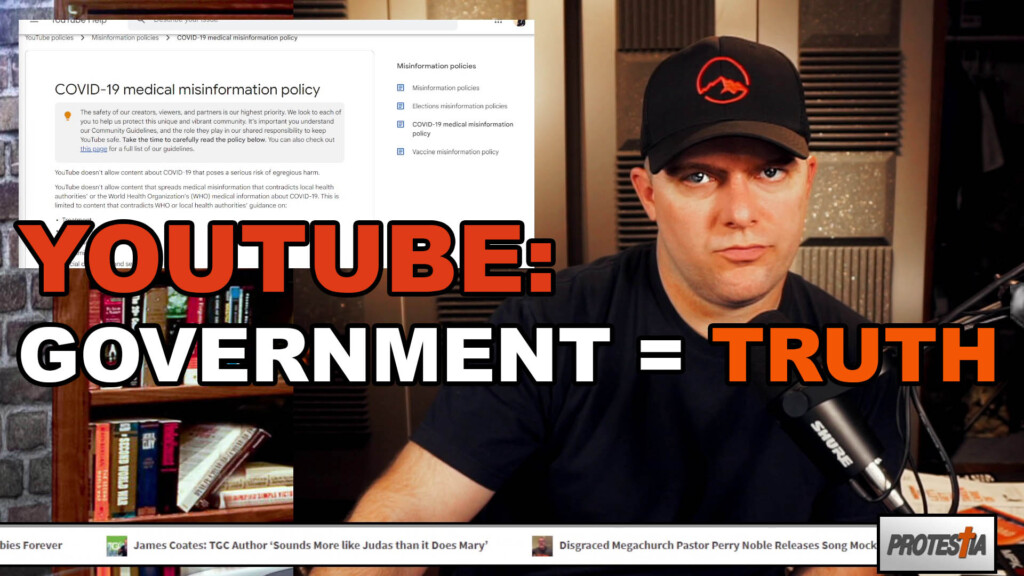 In a move surprising no one paying attention, Google/YouTube has instituted a "vaccine misinformation policy" to go along with their "COVID-19 medical misinformation policy" that basically defines any speech contradicting the ever-changing government narrative as posing "a serious risk of egregious harm" and worthy of being put down the memory hole.
This kind of behavior was exactly the function served by the Ministry of Truth in Orwell's dystopian novel 1984, the propaganda arm that was charged with defining what was true based on the ever-changing desires of Big Brother. For example, if Big Brother predicted that wearing face masks was not necessary to prevent the spread of an airborne respiratory virus, and later decided that masks were necessary, it would be the job of the Ministry of Truth to prevent any expression of Big Brother's prior position. Big Brother is never wrong, you know!
Now along comes YouTube, willingly playing their part in casting truth itself as whatever the government is saying today. Never mind the fact that the government may change fundamental parts of their position tomorrow – they define truth itself and must never be openly questioned. You know, for safety. The "science" is settled, but the only determination "science" has made is that any speech made in opposition to the government is dangerous and must be eliminated.
David discusses this in the second half of today's Daily Intelligence Briefing, ironically on YouTube: