5th Generation SBC Pastor Leaves Denomination in Barn-Burning Sermon, listing Moore, Greear, Litton, Res9, CRT, NAMB as Reasons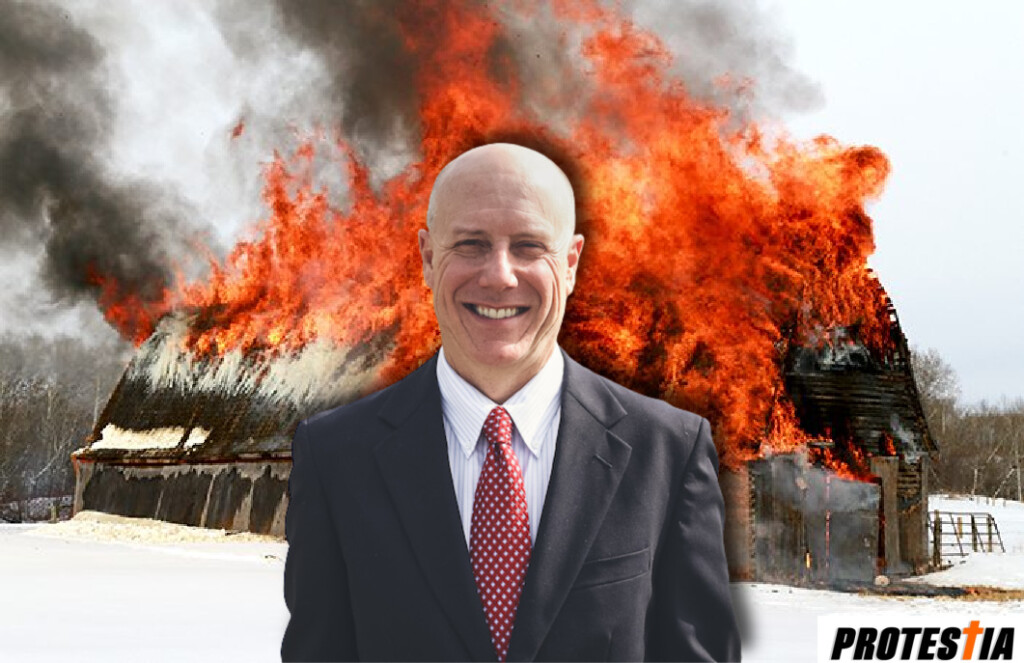 Shelbyville Mills Baptist Church pastor Jonathan Sims announced on July 4th that his church was formally cutting ties with the Southern Baptist convention and leaving the denomination, the result of decades of rot that culminated with the gong-show that was the 2021 SBC General Assembly, and included the recent plagiarism scandal by current President Ed Litton and the fact that his wife tag teams sermons with him.
In the sermon he explains:
"I'm a fifth generation Southern Baptist, on both sides of my family. As far back as I can trace, they've all been Alabama, Southern Baptists, the Southern Baptist churches, all I've ever known. I was born again and baptised in a Southern Baptist Church. I was called to preach in a Southern Baptist Church. I received my master of divinity from Southwestern Baptist Theological Seminary, which at that time, was the largest Theological Seminary in the world. I've pastored three Southern Baptist churches as a God called preacher. I've never been a member of any other denominational church, but a Southern Baptist Church.
Sims notes that the SBC has been bearing bad fruit for decades, to the point that as a congregation they unanimously voted two years ago to defund the local, state and national conventions of the Southern Baptist Convention, going from tens of thousands of dollars in giving to only 100$ a year, while they considered their next move. It didn't take long as he announced:
But with this year's convention in Nashville a couple of weeks ago, the Southern Baptist Convention has reached a point that my conscience will no longer allow me to even be loosely affiliated with the Southern Baptist Convention, I believe it's time for us to formally withdraw from the Southern Baptist Convention effectively. You did that two years ago, but I think it's time for a formal statement. I've said it for years. If I were starting over today, I would be a Baptist. I am a baptist to the core of my bone marrow. I believe the historic Baptist doctrine, polity and practice are an authentic expression of historical Christianity. But if I were starting over today, I would not be a Southern Baptist.
Sims then goes on to list his grievances, which include:

Weak local churches that supported or tolerated decisional regeneration, along with national leaders like JD Greear, resulting in the church being flooded with lost people.

Weak churches being planted by NAMB with women pastors and bad theology. Lack of church discipline. The SBC affirming Resolution Nine and Critical Race Theory the first time around, and then the fact that they couldn't repudiate it by name at this last convention.

The leadership of the Southern Baptist Convention fiercely resisted a resolution calling for the complete rejection of all abortion using the language of incrementalism, the last two SBC presidents saying that God whispers about sexual sins like homosexuality, the plagiarism scandal, and the role and leadership of Russell Moore.

This sermon is absolutely worth a listen. Watch below to Hear or download it here