Kyle J. Howard Summarized in 3 Days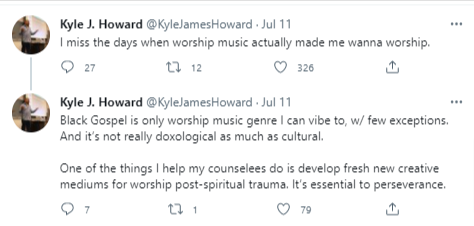 We've been a bit quiet on the Kyle J. Howard front as of late. Not because there isn't ample content to deal with, but rather because we're suspecting that he is a bit of a masochist who gets off on trauma porn, chiefly his own, and so every time we post about him he reads it and then gets retraumatized over and over again, which makes him want to read more. It is a vicious cycle, and we are loathed to reward him for his efforts and his race-based proclivities.

Still, for posterity, here are a small collection of tweets over the last three days, giving a casual observer with no knowledge at all a glimpse of who Howard is, including his go-to move of painting all white Christians as a bunch of racists, and then mocking them when they get upset at the insult, as well as making insanelyracists comments that he would never let a white person say if the race was reversed.