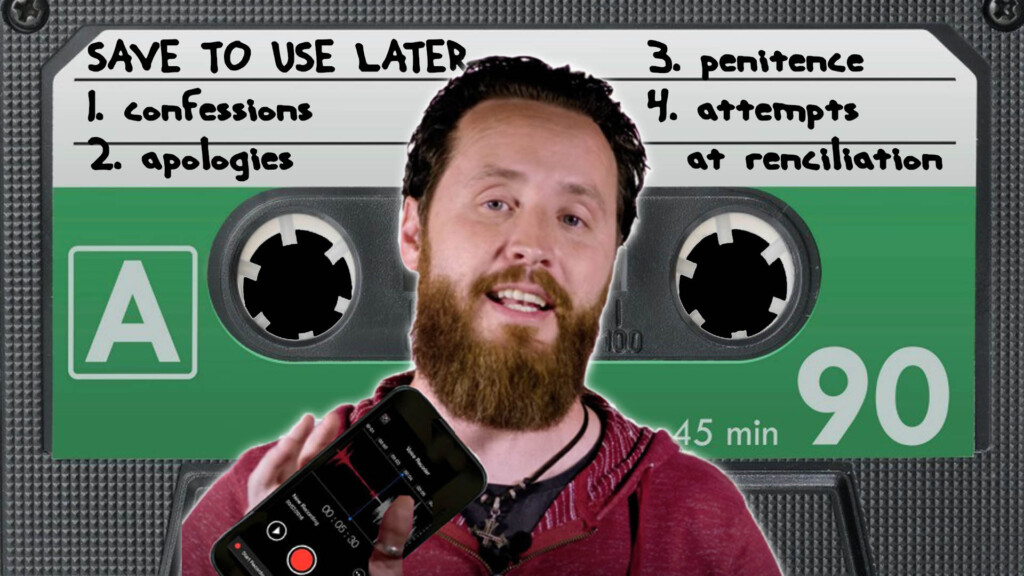 Zoom warns people that it's recording – why won't Apologia Church?
In a recent podcast, JD Hall and Seth Dunn of the Christian Commute recall how Jeff Durbin of Apologia Church secretly recorded the penitent and apologetic conversations of Christians entrusted to him and later released the recordings in response to unrelated issues in an effort to accuse the brethren. Examples include Tim Hurd of the Bible Thumping Wingnut Network and Durbin's own church members. Pulpit and Pen broke this story back in early 2020.
Falling under the category of hard shepherding, betraying clergy confidence is disqualifying behavior by any "pastor," for any reason. Apologia and their elders have a track record of acting as a council of popes, rendering judgment from on high and without the involvement of the church body as Matthew 18 requires.
They are also known to issue church members "Be Thou Faithful Unto Death" membership certificates and require cult-like allegiance to Apologia Church over and above any other church. To this date, Durbin has not addressed the issue or shown repentance for such an obviously devious act of cunning and betrayal.
Apologia "Church" remains on the "Do Not Trust" list. We strongly recommend any interaction with them be in the presence of an attorney or at the very least recorded for you and your family's legal safety and personal reputation.