Podcast: Jesus Didn't Die for the Para-Church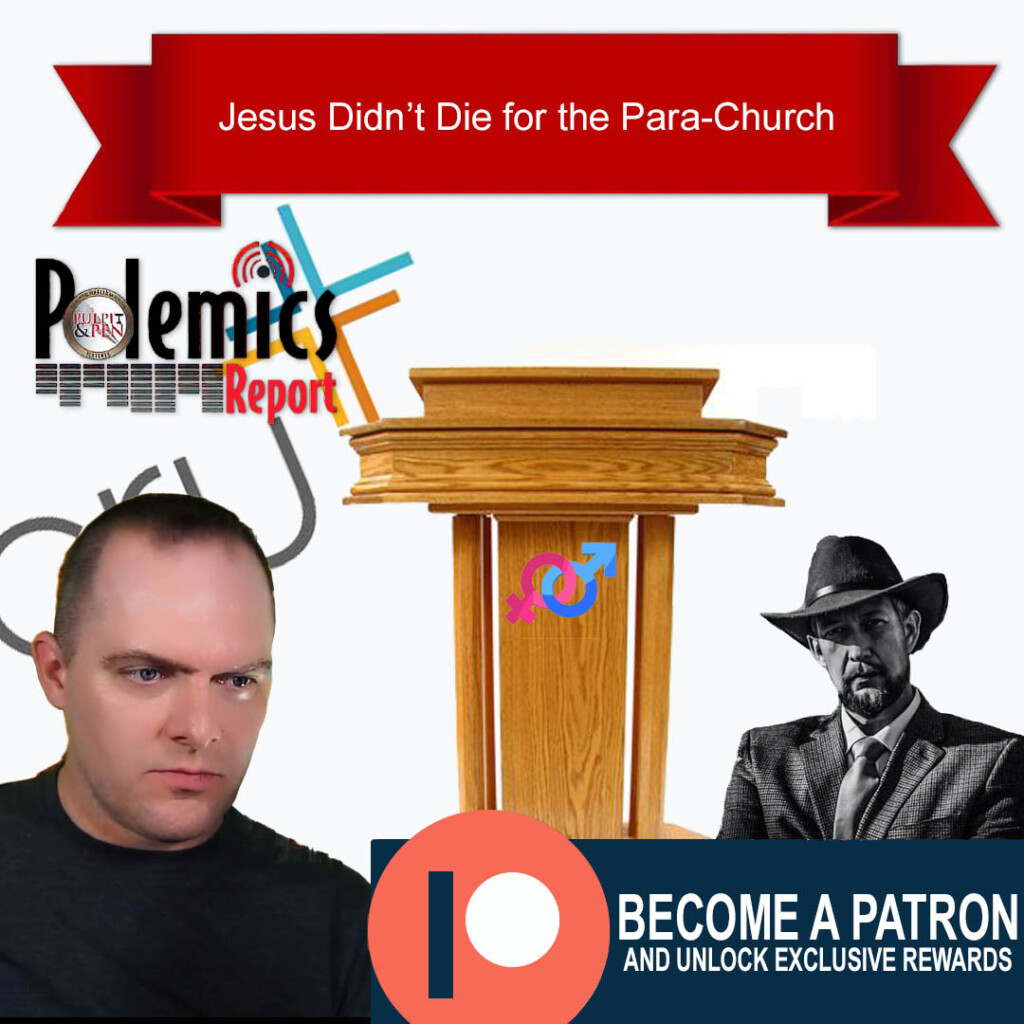 On this episode of Polemics Report for May 13th, 2021, JD weighs in on an author at SBC Voices calling for a truce between complementarians and churches with lady pastors and conservatives in Cru exposing the woke disaster in the organization. In the patron-only portion, David discusses pushback on the last podcast's title, plays a little bit of the upcoming music video, and JD answers patron questions concerning deacons and new Calvinism.
To listen to the free, truncated version, click below.
To listen to the full program, support us on Patreon for only $5.95 a month for this and every other full-length, subscriber-only podcast from the #1 Polemics Organization in the world. Not a bad deal, right? Click here to join.