Video: Pastor who Shouted 'Get Out Nazi Gestapo' to Police is Arrested For Having Church Service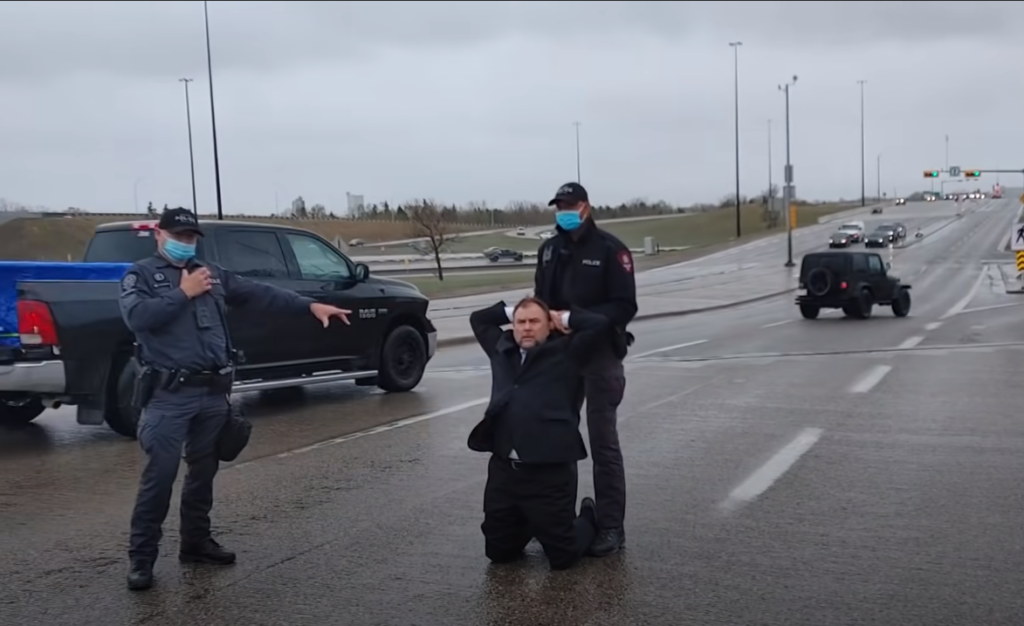 A Canadian Pastor has been arrested in the streets and thrown in jail for the crime of having a church service that exceeds the 15-person limit.
Artur Pawlowski and brother David were arrested immediately after Sunday's service, with half a dozen police cars and over a dozen officers surrounding them and taking them down in the middle of a busy highway. Artur is the pastor of Cave of Adullam Church in Calgary, Alberta, and went viral weeks ago after yelling at police officers and Alberta Health Service personnel who entered his church without permission in order to shut down the service.

He practiced passive resistance, going limp on purpose, all the while calling them "Nazi Gestapo psychopaths," forcing them to carry him and his brother away.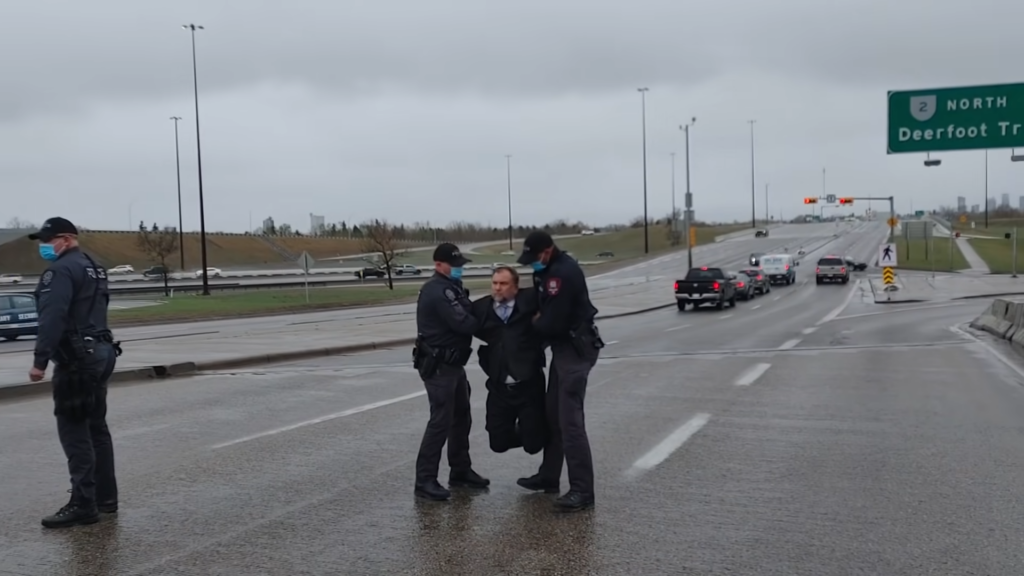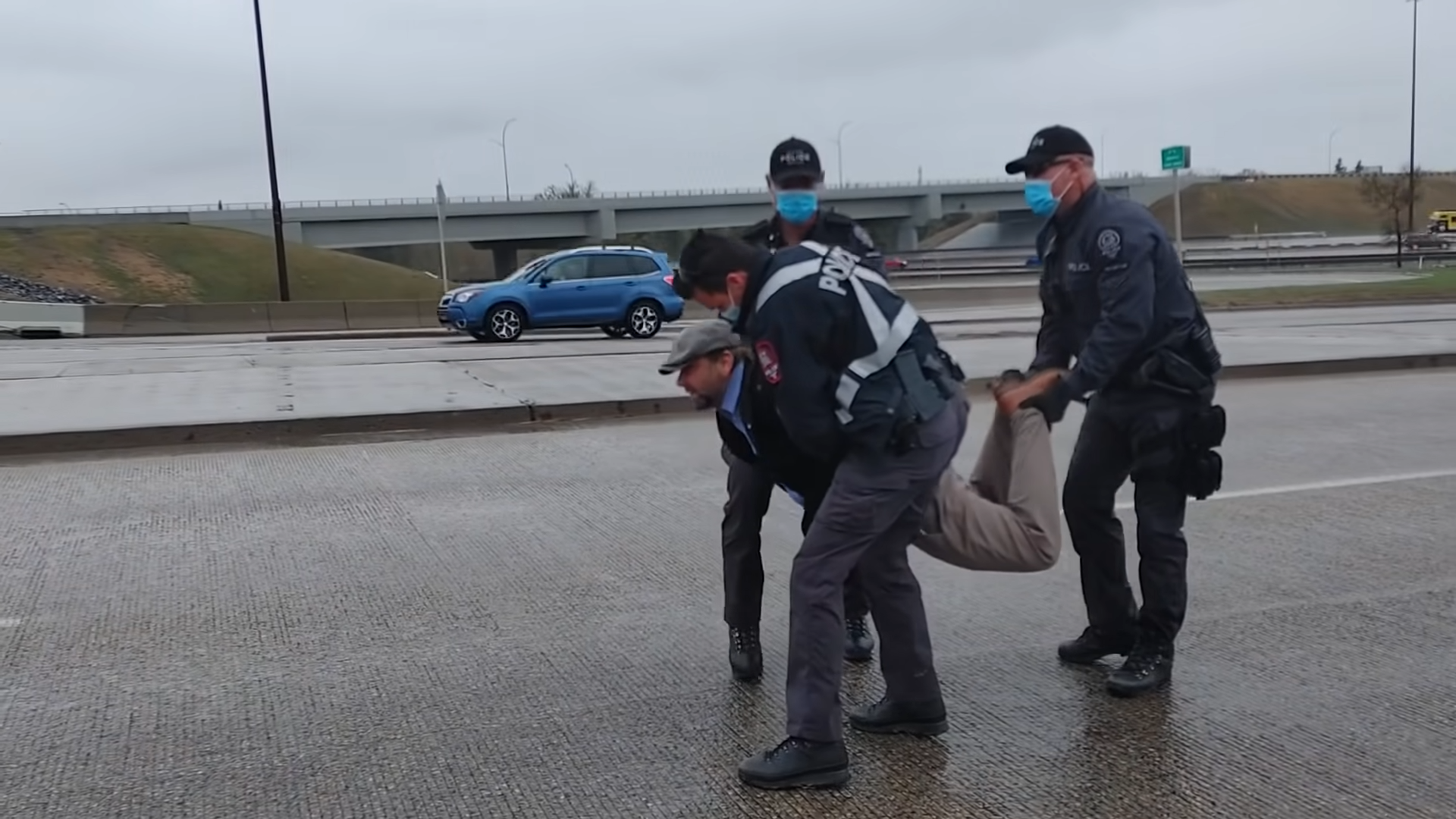 Both were taken into police custody and charged with "organizing an illegal in-person gathering, in addition to "requesting, inciting, or inviting others." 

That is, having church and inviting others to come to his church.
In a public statement, Calgary Police say the arrest was completely justified as he was violating lockdown orders that prohibit church gatherings.
It is important to understand that law enforcement recognizes people's desire to participate in faith-based gatherings as well as the right to protest. However, as we find ourselves in the midst of a global pandemic, we all must comply with public health orders in order to ensure everyone's safety and wellbeing.
This is the second Canadian pastor arrested and put in jail on account on insisting on having church service at full capacity, following the arrest of GraceLife Pastor James Coates, who spent 35 days in jail and is now having an underground service to avoid further arrests and fines.

In Canada, which is quickly becoming a police state, this new roundup of pastors is likely just the beginning.