Korn Guitarist Brian 'Head' Welch Says He May Have Gone 'Too Far' with his Christianity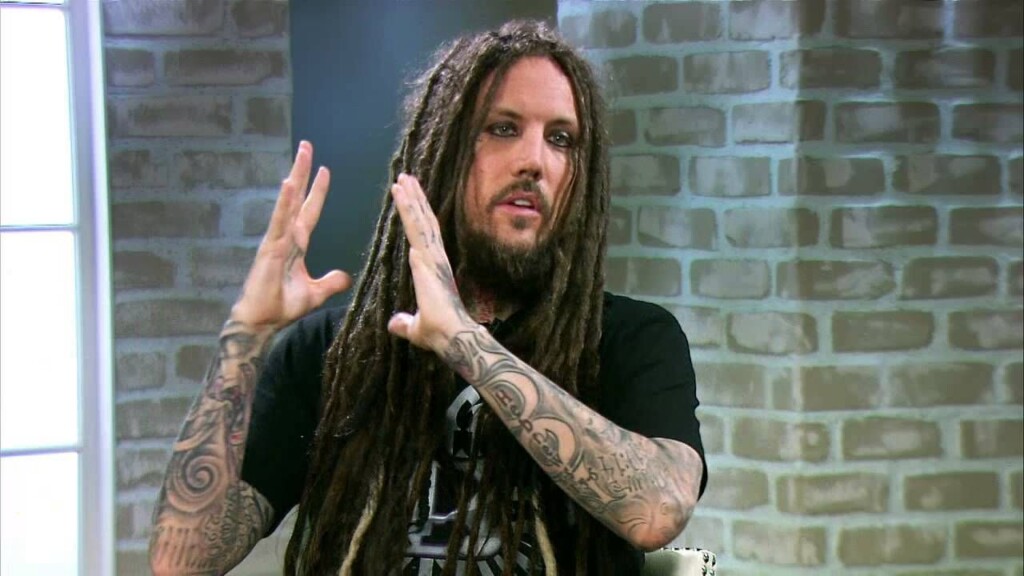 A new interview with Korn guitarist Brian 'Head' Welch, has the famed musician-turned-Christian saying that while his faith may have saved him from an alcohol and drug addiction, he also may have "went too far" with his preaching, explaining he "got obsessed with it, just like I was obsessed with drugs."
Speaking to Robb Flynn on the No Fu—- Regrets Podcast, Welch explains that he was deeply addicted to drugs, even doing meth for 700 days straight. Lost in his addiction and dependency, he found Jesus, quit everything cold turkey, starting aggressively sharing his faith, left the band in 2005 (later rejoined in 2013) and has since then released albums and documentaries about his experience and life.
After Flynn asked Welch if he believed his faith became his "new addiction," replacing drugs with a Jewish Messiah, Welch responded:
The crazy thing is I had an experience with something from another dimension. And it wasn't the religion — going to church and being a good boy — it was, like, I felt something come into my house, and I can't explain it to this day. But I believe that it was Christ doing something in me. So that was real — that was very real.

But yes, I think I went too far with it. And I got obsessed with it, just like I was obsessed with the drugs. I believe I did, for sure. And I had to come out of that and find normalcy, because there's nothing worse than a freakin' irritating religious person just shoving it down your throat — there's nothing worse than that.

And you saw it on the documentary [Loud Krazy Love], Jonathan's [Davis, Korn singer] like, 'I hate those motherfu—– people, can't stand 'em.' And for years, we've had those Christians outside of Korn concerts, saying Korn's of the devil, and all this. It's crazy — it's a crazy thing. But I'm just glad I got through it. And I'm glad that I am who I am now, and I have a lot of peace and rest for my soul. I feel very leveled and at peace with myself.
Welch is deeply ingrained in the charismatic/pentecostal side of the faith. A few years ago he was featured on the Film "Holy Ghost" where charlatan Todd White did a leg-lengthening parlor trick on film at a Korn concert, with the film director explaining:
So we headed out to the crowd, with both Brian Welch and Fieldy, the bass player in the band and another born again believer in tow, and what followed was simply electric. Within minutes we were surrounded by nearly a hundred kids, an atheist was healed, and about 40 kids accepted Jesus as their Lord and savior. The guys were so pumped we decided to do it again after the concert.

Sure enough, another 20 or so kids accepted Jesus, many were healed, and Brian and Fieldy realized what they were capable of using their celebrity for on the road.
Furthermore, after South Carolina passed their controversial HB2, the law stating that people could only use the restroom and changing facility that corresponds with the sex on their birth certificate, tons of musicians, artists and government agencies cancelled the state. Welch and Korn spoke out against this "hateful bill," saying in a statement:
We don't care where you pee – just please flush. It's pretty simple, really. We've decided to partner with Equality NC, the LGBTQ advocacy group leading the fight against this hateful bill. You can talk to Equality NC at our show about how to get involved, and get registered to vote in NC. That way we won't have to talk about this the next time we come back there. We're coming to North Carolina to show our fans that they can make the difference needed to repeal this law and return their state to a place that welcomes everyone and values differences.