Largest Christian Adoption Agency Caves, Will Start Giving Babies to Sodomites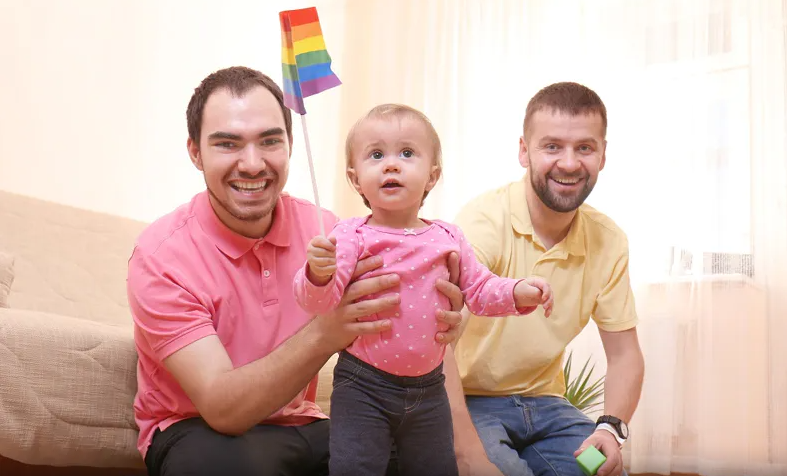 Another so-called Christian organization has revealed itself to be a treacherous two-fold son of hell after Bethany Christian Services, the largest Christian adoption and foster agency in the United States announced they would be offering their adoption services to homosexual, lesbian, and transgendered couples, with President and Chief executive Chris Palusky telling 1500 staff members in an email message, "We will now offer services with the love and compassion of Jesus to the many types of families who exist in our world today…We're taking an 'all hands on deck' approach where all are welcome."

In a statement to the Christian Post, the cowardly and disqualified Senior Vice President, Nathan Bult, whose organization's motto is to "show the love and compassion of Jesus Christ by protecting children, empowering youth, and strengthening families through quality social services" explained that while faith in Jesus was still very important to them and was at the "core" of their mission, that there was room for disagreement.

The change in policy was officially approved by the board on Jan. 21, without any fanfare, now stating that "Christians of mutual good faith can reasonably disagree on various doctrinal issues, about which Bethany does not maintain an organizational position." Bult also emphasized that the board members had "diverse personal views on sexuality."
We acknowledge that discussions about doctrine are important, but our sole job is to determine if a family can provide a safe, stable environment for children. Unlike many other child and family welfare organizations, Bethany is committed to partnering with churches to find as many families for vulnerable children as possible, and we seek to place children with families that share our mission.

For us to carry out our mission, we are building a broad coalition of Christians – finding families and resources for children in the greatest need. The people we serve deserve to know they are worthy of being safe, loved, and connected. The need is great, so we are taking an 'all hands on deck' approach.

We believe that Christians with diverse beliefs can unify around our mission of demonstrating the love and compassion of Jesus. It's an ambitious mission, and we can only accomplish it together.
What is lost on Bult and others is that the home of a gay couple is not a safe and stable environment. Rather, it is child abuse to intentionally raise a child without a mother or father and to put them in an environment where gross, sexual perversion is normalized on a daily basis, causing the children to view their parent's relationship as a good thing, rather than the unnatural monstrosity that it is. Despite what their mission may say, giving a child to a gay couple is not "showing them the love of Jesus" but rather is showing them the hatred of Satan.

In 2017, Bethany was sued by two homosexual couples for refusing to accept their application and instead referred them to another agency. Believing this to be discrimination, despite a ton of other agencies that would have taken them on, the gay folk took the agency to court and won in 2019, with the final ruling determining that if Bethany wanted access to government contracts and state support, they would have to let the sodomites have access to the children.

Though Bethany could have survived with their Christian witness intact, albeit at a lesser scale (they facilitated over 4500 adoptions and foster placements that year) they chose to keep their organizational structure intact instead, along with their 32 offices, and announced that they would start accepting LGBTQ applicants. This is the offspring of that decision.

Shame on them. May they cry out to God in repentance.