UK Police Release Chilling Pro-LGBT Billboard. 'Being Offensive is an Offence,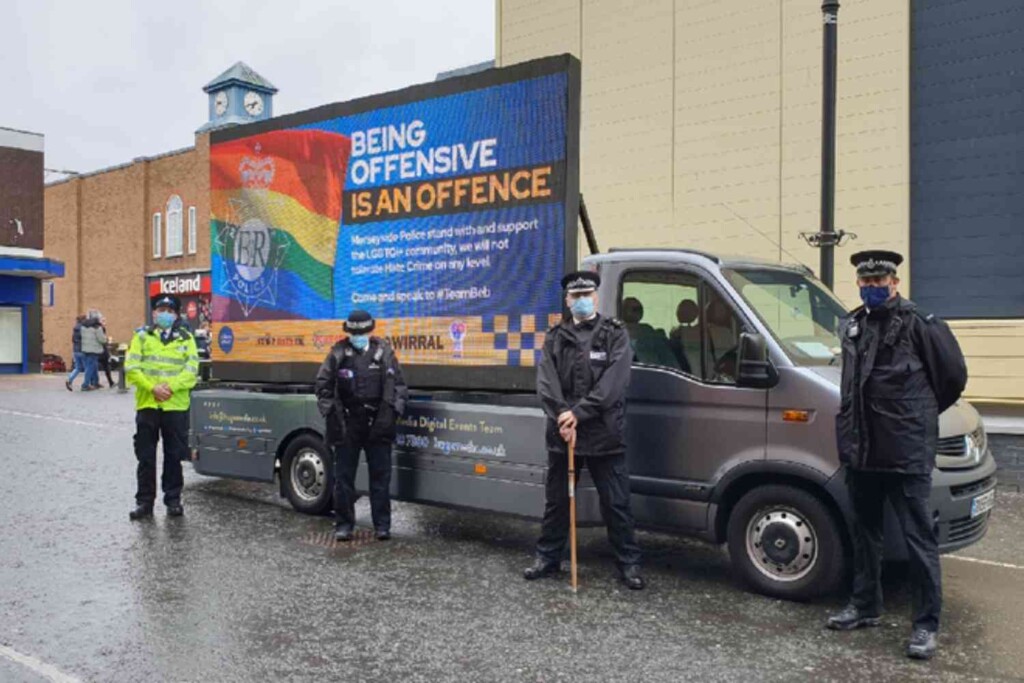 (The PostMillennial) Police in Merseyside, a town in northwestern England, were forced to apologize after putting up a billboard claiming that "being offensive is an offence."
An image circulated on Twitter showing Merseyside Police outside a market with a large advertising truck that read "Being offensive is an offence."
The police say the billboard was meant to encourage residents to report hate crimes, but afterwards, they had to make amends, according to the BBC.
Merseyside police "[apologizes] for any confusion this may have caused" while noting that "hate crime is an offence and will not be tolerated."
"Hate crime can come in various guises that can include assault, criminal damage, verbal and written online abuse," the police spokesman said.
The billboard sparked widespread criticism, with people..
To continue reading, click here
---
Editor's Note. This article was written by Noah David Alter and posted at The Post Millennial. Title changed by Protestia.