9 in 10 Christian Teens Are Concerned About Climate Change, Demand Church Act To Save Planet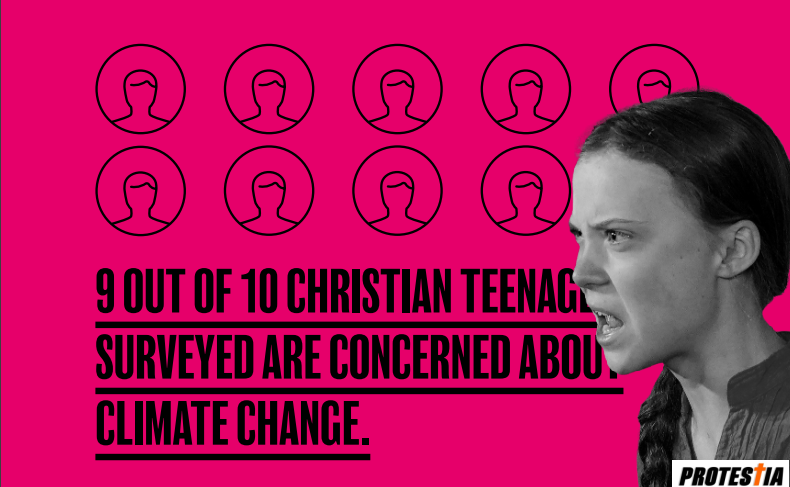 9 in 10 Christian teens in the UK are concerned about climate change and their church's lackluster or non-existent response to it, according to a survey by Tearfund and the Youthscape Centre for Research. 

Called Burning Down the House- How the Church Could Lose Young People Over Climate Inaction, the report comprised surveys of nearly 700 teenagers between the ages of 14 and 19. These teens also appeared on several panels to give more in-depth responses.

In true social justice form, the report explains:
Christian young people are concerned about climate change, and so are their friends. They also care about racism and poverty. As Christians, they feel called to respond to these crises as a fundamental aspect of their faith.

However, many do not see this concern for social and environmental justice reflected in the wider church. While some churches are talking about these issues, young people expect more from their church leaders – and they want to be supported in making a difference.
The report states that 57 percent of the teens say they pray about climate change, and 84 percent are willing to do so when confronted by the imperative.

Gathering all the data and responses together, they boil it down to several summaries, explaining and then highlighting comments which encapsulated the general sentiment.
CLIMATE ACTIVISM IS FUNDAMENTAL TO OUR FAITH
We are called to care for God's creation, and we are called to act justly towards our neighbours. These are fundamental to our faith, and climate change cannot be separated as a "political" issue that does not concern the church. The church needs to teach this and pray about climate change.

"We are called to steward our planet and to love our neighbours, and those two things are absolutely interlinked and godly ways of living! Living out these commands can be a way to worship God. There is so much potential in this area for really exciting sermons!"
"Pray for the healing of our home and the people on it – it's urgent."
"If the Bible isn't dead, then start applying teachings to current emergencies."
THE CHURCH SHOULD BE LEADING THE WAY
The church has a platform. It has power. It should be leading the way in responding to climate change and global injustice, but instead it risks falling behind. The church can set an example to the wider community.

"The church should absolutely be at the forefront of fighting climate change – because the world is God's creation and we have a duty of care over it."
"You have been appointed by God to be in a position of power in your community, don't let us down by refusing to acknowledge the biggest crisis we have ever faced."
In response to the survey, Tearfund designed some "Climate Emergency Toolkits" designed to be used by church leaders and congregations so that they can "respond to the climate crisis."
The kits show churches how they can declare their own climate emergency and then put their passion into action by cutting their carbon emissions and rallying their congregants to influence their own households, those around them at work, and even throughout the entire community.

At the end of the report, which ultimately is a thinly veiled attempt to advanced a radical agenda under the guise of a "survey" and "report," they quote climate activist Greta Thunberg:
Everyone and everything needs to change. But the bigger your platform, the bigger your responsibility. What we are doing now can soon no longer be undone. The future, as well as what we have achieved in the past, is literally in your hands now. But, it is still not too late to act. It will take a far-reaching vision. It will take courage.