'American Girl' Doll Promotes LGBTQ Agenda with Lesbian Storyline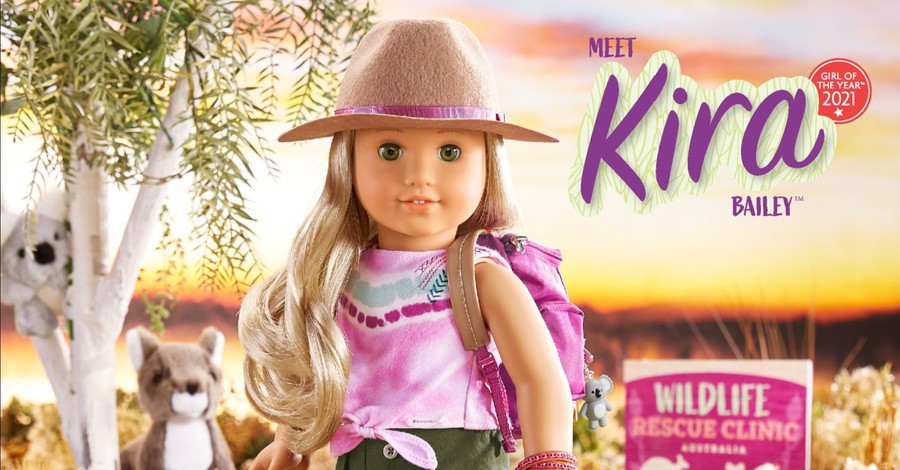 The popular "American Girl" doll that has become almost as ubiquitous as "Barbie" in the life of young girls in America has revealed that their 2021 "Girl of the Year" features a doll and storyline that promotes same-sex marriage.

The dolls, which have been around for nearly 35 years, feature girls between the ages of 8-11 of various ethnicities that have their own unique point of view and storylines, with a focus on world building via books about each character. They are geared towards elementary-aged students.

In December 2020, their "Girl of the year" was a doll named Kira Bailey, a 10-year-old from Michigan that travels to Australia to meet her aunt and engage in wildlife rescue.

While not appearing anywhere in the press release marking the announcement, the book with her story, according to one reviewer, "shows a picture of the two women holding hands and talks about their wedding. At the end of the book one aunt kisses the other woman's hand."

Further, a blog post on the official website gratefully explains:
It's only been legal for same-sex couples to marry for five years (and even less than that in Australia), yet LGBT people have existed forever. Like Mamie and Lynette, for example. They were in love even before Kira was born, yet their love couldn't be recognized and wasn't widely accepted until a few short years ago. But American Girl – and Erin Teagan, the author of Kira's books – decided to tell their story and show the world that the LGBT community exists, and I am beyond grateful.
American Girl has previously sought to introduce same-sex elements into their storylines or characters over the years, resulting in backlash and boycotts from parents that made them stand down and give a mea culpa.

This time, it seems they've decided the time is right to put it out there, and no amount of boycotting with undo it.