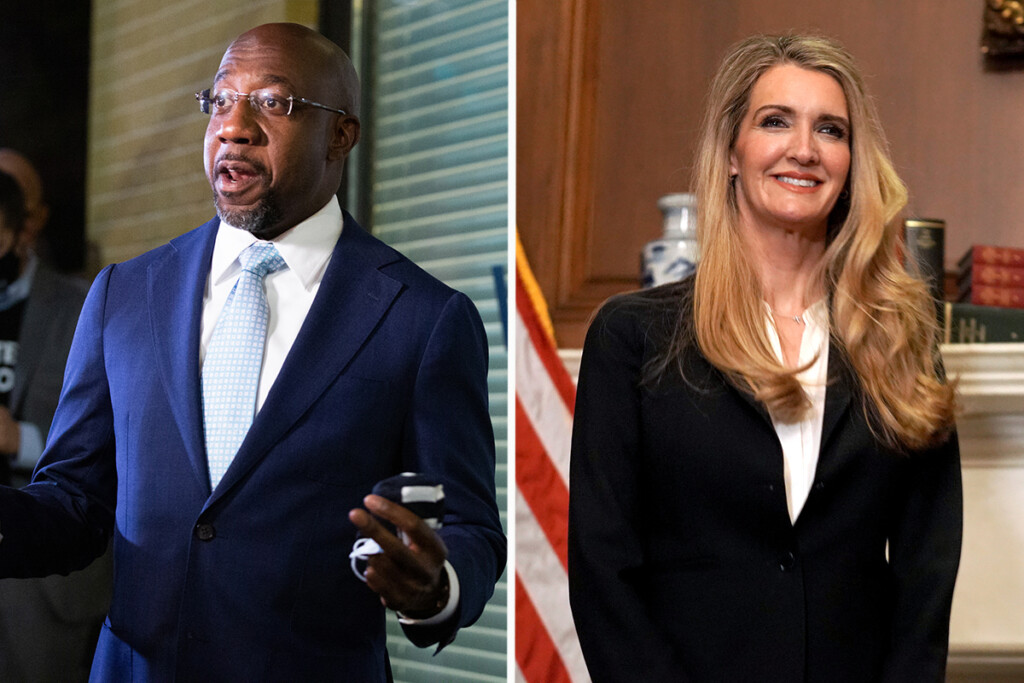 A coalition of mostly black and all progressive pastors and bishops from Georgia (with a few muslim leaders sprinkled throughout) has published an open letter criticizing GA Senate candidate Kelly Loeffler for her repeated broadsides against openly pro-choice, pro-LGBT "pastor" Ralph Warnock's faith, whose hellish origins and theology we have documented here.
The letter, whose purpose was to "call on you and your campaign to cease your coordinated attacks on the prophetic imagination of Reverend Raphael Warnock today," also takes the campaign to task for criticizing his bringing political activism to the pulpit, highlighted Loeffler characterizing Warnock's religious convictions as "despicable, disgusting, and wrong" as particularly egregious and beyond the pale.
We call upon you, Kelly Loeffler to cease your false attacks on Reverend Warnock's social justice theological and faith traditions which visualizes a just and ardent world where love, fairness and equal justice under the law for marginalized people of all races is not only accepted as an authentic prophetic message in the tradition of Dr. Martin Luther King, but also a central message of the Gospel of Jesus Christ. [sic]
The letter concludes:
We see your attacks against Warnock as a broader attack against the Black Church and faith traditions for which we stand. We stand for Raphael Warnock! We stand for truth!
Loeffler has responded to the grievamces of these "pastors," explaining:
Though Loeffler won't say it, we will. We're already on the record anyway. We actively and aggressively petition God that if Warnock and his church represent "The Black Church," then we will cry out our knees until they are torn up and bloodied, and that the Lord wipes "The Black Church" and false gospel and false theology it has been propagating from the face of this earth until all that remains is a smoldering heap of ash and ruin.