Filmmaker Releases Never-Before-Seen Video of Bethel Church's 2011 'Glory-Cloud Miracle.' It's Pretty Lame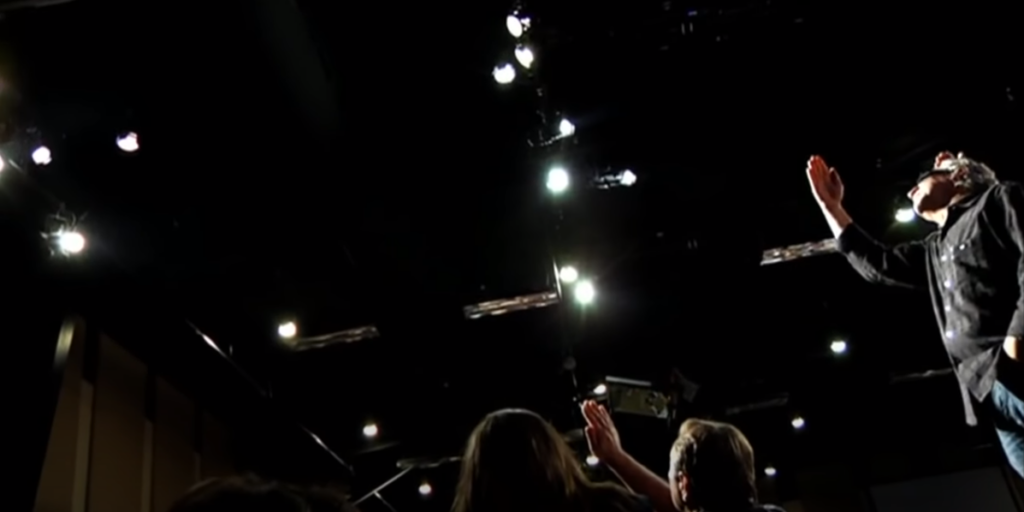 A filmmaker has opened up the vaults and released never before seen footage of the glory clouds of gold dust and diamonds that manifested at Bethel Church at the turn of the decade. And by "manifested" we mean someone put some sparkly glitter in the HVAC unit and let 'er rip.

In the video, lauded by the charismatics at Charisma, filmmaker Darren Wilson explains that:
In 2011, Bethel Church experienced its first manifestation of a 'glory cloud.' I originally obtained footage from Bethel to use in my film, Father of Lights, but never really found a place for it in the film.

Bill Johnson was also hesitant at the time to bring too much attention to it, fearing that people might chase more after the gift given than the giver of the gift. So I put it in the vault. But now, of course, we're opening up that vault.
All things considered, this is the lamest manifestation of God's presence that we've ever seen, and there is no reason to believe it is anything other than a parlor trick, and a bad one at that.