Greg Locke Appears on CNN, Struggles to Explain what a 'Pandemic' is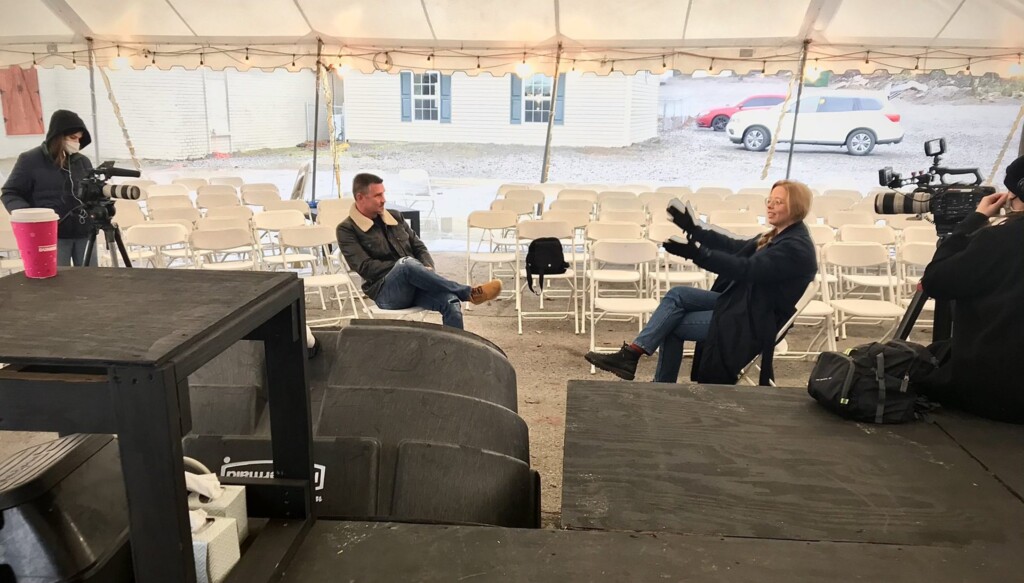 Pastor Greg Locke of Tennesse was featured in an interview with CNN for a segment regarding rural America's disinclination towards wearings masks and taking the upcoming COVID-19 vaccine. With Locke claiming he has never worn a mask (he's lying, he has) he does represent a certain segment of the population that CNN would love to cover and show to their mocking viewers.

Locke (See more on him here) has been a vocal critic of mask-wearing, even going so far as to threaten to beat up a Dunkin Donut's worker who asked him to wear one, telling him "I'm going to kick your teeth down your throat."

His Church never stopped meeting during the lockdowns and the vast majority of his congregations do not wear masks. During the segment with reporter Elle Reeve, after Locke denied that we were in the middle of a pandemic, Reeve asked him to explain himself, resulting in a terse interaction where Locke was unable to explain or define what a pandemic is, prompting Locke's publicist to step in and move Reeve on to a different question. H/T to TFA for the transcript.
LOCKE: I'm saying the sickness is real. I'm saying the pandemic is not.

REEVE: I don't understand what you mean when you say "pandemic's not real."

LOCKE: … The pandemic is not real.

REEVE: But what do you think a pandemic is?

LOCKE: Not… Not COVID-19.

REEVE: But what do you think a pandemic is?

LOCKE: It is no pandemic.

PUBLICIST (offscreen): I think we've stuck on the pandemic question too many times.

REEVE: Well, why can't you answer it?

LOCKE: It's ridiculous… I did. There's no pandemic! COVID-19 is not a pandemic.

REEVE: But what would a pandemic… But what is a pandemic then?

LOCKE: Not what we're experiencing. I'm 44 years old. We've not had one in my lifetime, so I don't know. And this is not it.
The classical definition of a pandemic may be defined as "an epidemic occurring worldwide, or over a very wide area, crossing international boundaries and usually affecting a large number of people. "

Pandemics can be either mild or severe, and issues of virology, immunity, and disease severity are irrelevant to its nature and classification.

Locke would have been better of saying "There's a pandemic, but I don't believe it's that bad." But getting got by CNN? That one will likely sting for a bit.