Supreme Court Rules Against Cuomo's COVID-19 Limits – Barrett plays Key Role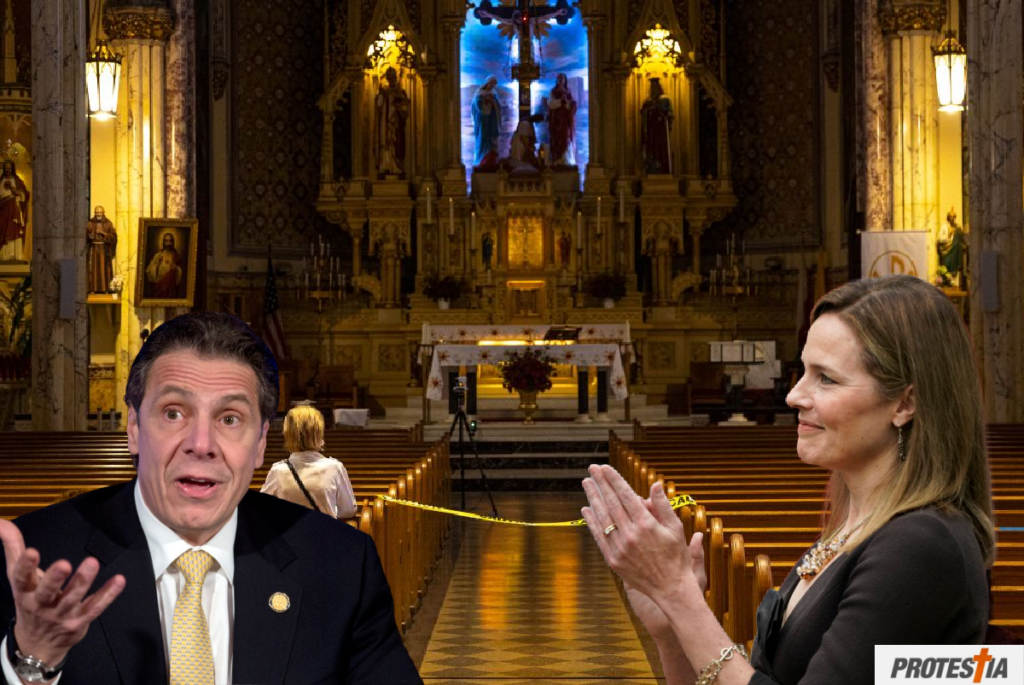 Justice Amy-Coney Barrett had Ruth Bader Ginsberg rolling in her grave (metaphorically speaking; all Indication is that sadly she is in hell) late last night when she joined with the other conservative justices to block NY Mayor Andrew Cuomo's re-imposition of hard attendance caps on church services.

Naturally, Justice John Roberts joined the court's liberal wing to uphold Cuomos' "cluster initiatives" – a territorial color-coded system that assigns caps on how many people can attend churches depending on how hard hit by the coronavirus an area is – i.e., "Red Zones" were limited to 10 people or 25%, or whatever is fewer.

Churches did not like this, found it unconstitutional and discriminatory, and sued.

With Coney joining the majority against Beyer, Kagan, and Sotomayor, it was her first consequential action on the court, casting the deciding vote in favor of the religious groups.

The case also has national implications, as other states have similar "hot spot" impositions.
Gorsuch, another of Trump's nominees, was delightfully sarcastic and caustic in his opinion:
It is time — past time — to make plain that, while the pandemic poses many grave challenges, there is no world in which the Constitution tolerates color-coded executive edicts that reopen liquor stores and bike shops but shutter churches, synagogues, and mosques…

So, at least according to the Governor, it may be unsafe to go to church, but it is always fine to pick up another bottle of wine, shop for a new bike, or spend the afternoon exploring your distal points and meridians. Who knew public health would so perfectly align with secular convenience?