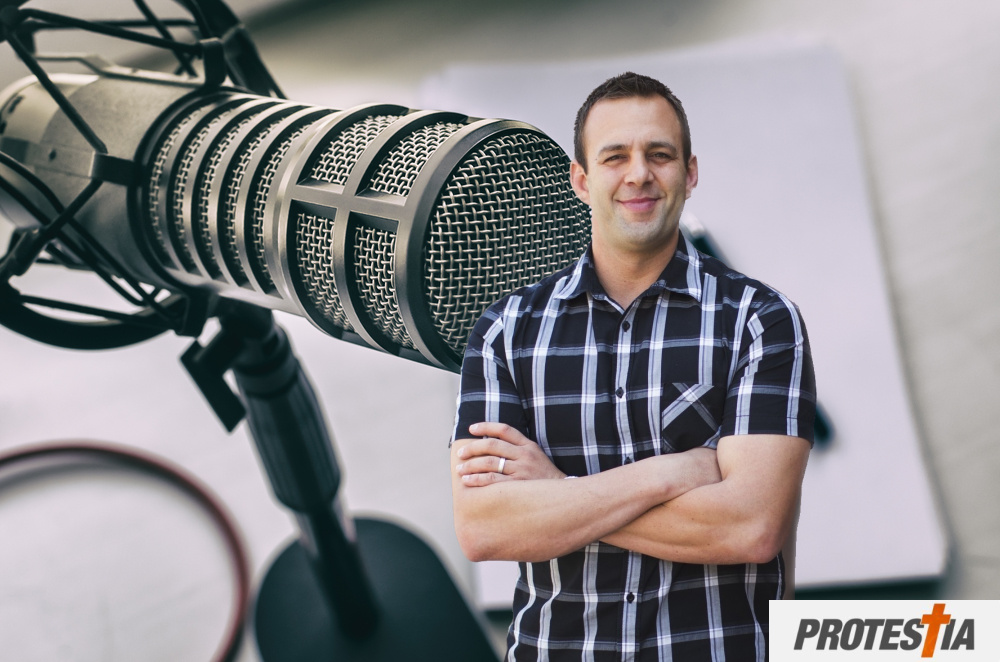 Costin Hinn, nephew of famed arch-heretic Benny Hinn, has announced that he and his ministry are launching a new podcast, along with a series of teachings articles.

Hinn, who frequently teams up with Justin Peters and who we've favorably featured several times on this site, announced that his personal blog has made the leap to a "multi-faceted resource ministry that exists to provide sound doctrine for everyday people. "

Writing that their weekly "For the Gospel podcast will have a stellar lineup of shows already in the queue with our team" it will feature guests like "Nancy Guthrie, Randy Alcorn, Lee Strobel, Carl Trueman (Ask him about his claim that Tim Keller could not be a Marxist because he is a theist) Kristyn Getty, and more." He states that "Through this podcast, we want to help everyone grasp theological truths in simple ways, and inspire you to live for the gospel."

They plan on having weekly articles on a host of the subject and have high doctrinal standards for their contributors, explaining:
"In today's evangelical culture, it's not as easy as it used to be to find reliable sources of truth along with pastors, church leaders, teachers, and writers you can trust. Our contributors are doctrinally sound, doctrinally aligned, and get the "hook" if they go rogue theologically. Their bios, church roles, and church locations are available on our team page. While our ministry doctrinal position may not be something every school of thought agrees with across the board, you can trust that we'll be consistent to what we say we believe and teach."
You can check out more on his page here and view his podcast page here.

When you're not listening to the Polemics Report or The Christian Commute, or anything from the Bible Thumping Wingnut's stellar podcast network. this may be a worthy addition to your rotation.