Jerry Falwell Jr. Brings Multi-million Dollar Defamation Lawsuit Against Liberty University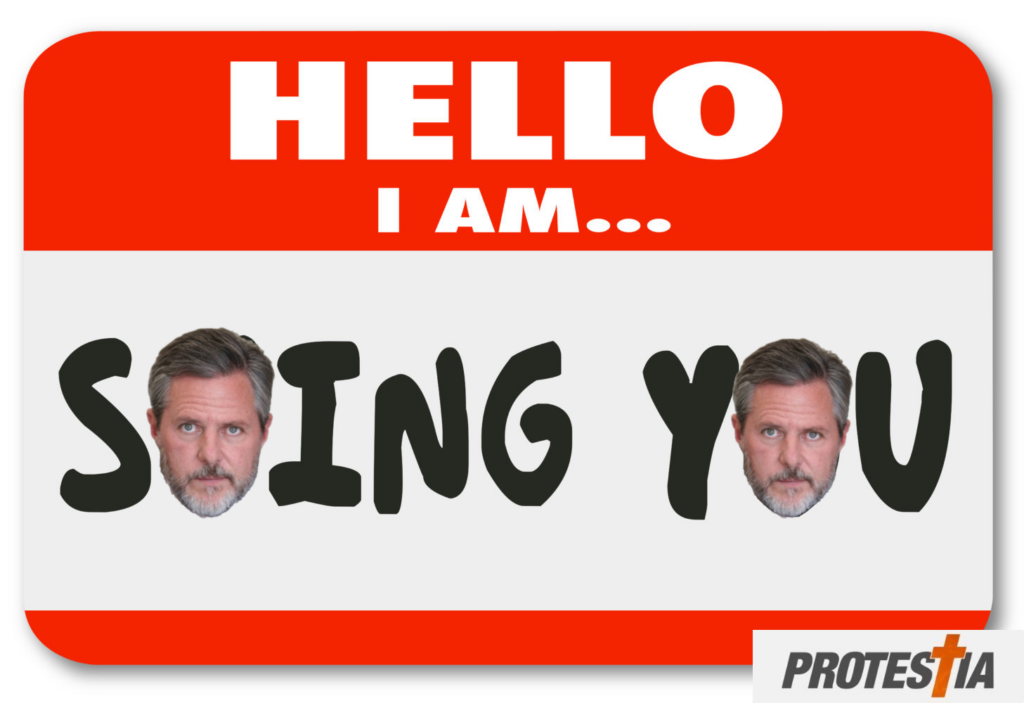 Jerry Falwell Jr., the former President of Liberty University filed a defamation suit against his former employer, alleging destruction of reputation, improper, malicious, and politically-motivated haranguing against him, as well as breach of contract following his ousting as leader of the largest Christian university in the world

Falwell was caught with pants unbuttoned partying on a yacht cosplaying with his family as the Trailer Park Boys , 'liking' and giving 'thumbs up' to semi-nude students on social media, and for allegedly participating in sexual perversions and sundry forms of cuckoldry. As s result of these actions he was consequently let go as president of the University, leaving officially on good terms, which let him keep a $10,000,000 severance package.

The lawsuit alleges:



Falwell is seeking a pretty penny. While the official word is that he's asking for an "undisclosed sum," given the nature of what Falwell is alleging, he is effectively seeking tens of millions of dollars along with a gag order and an NDA to prevent the University from publicly criticizing him and his actions going forward.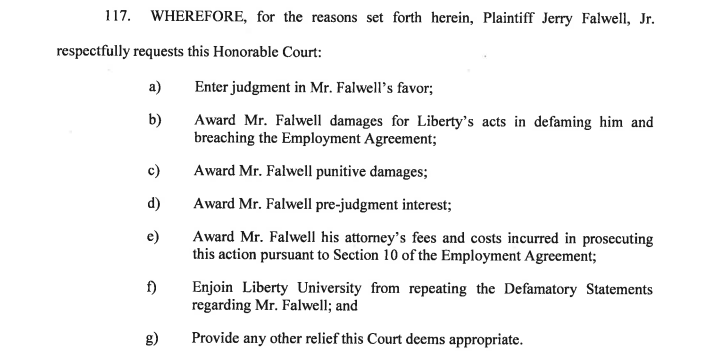 While Liberty has not responded yet to the charges, we reported last week that they took the next step in their pledge to launch a comprehensive review of their business operations and shady practices, hiring global forensic law firm Baker Tilly US to investigate the University, as well as setting up a website to "facilitate the reporting of potential misconduct to the investigative team."
---