Kyle J. Howard: White Evangelicals Have Devastated the Church by Being White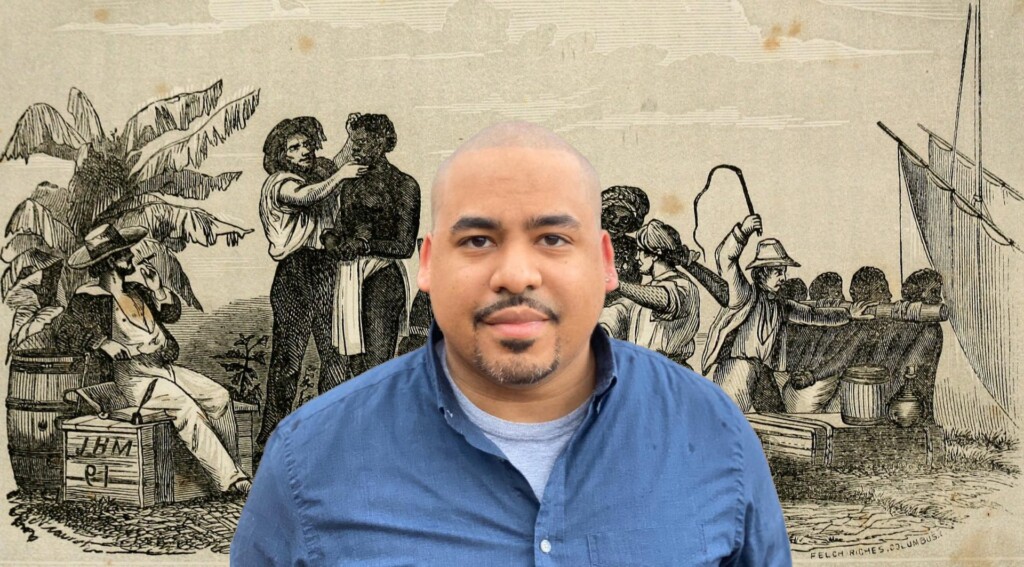 "Trauma Counsellor" Kyle J. Howard, who behaves as though he himself has never left the "bad place" in his mind and needs to seriously be reprogrammed, continues to lob racist sophistry bombs at "White Evangelicals," accusing them of of "devasting the church" by having white privilege and simply existing.

Howard made the comments after a round of pushback from well-meaning folk, unaware of his crafty machinations and who took the bait in a previous thread where he made the claim that it's "spiritually abusive" to ask someone to pray for their enemies, and there is no impetus or imperative to pray for someone who has caused you racial trauma.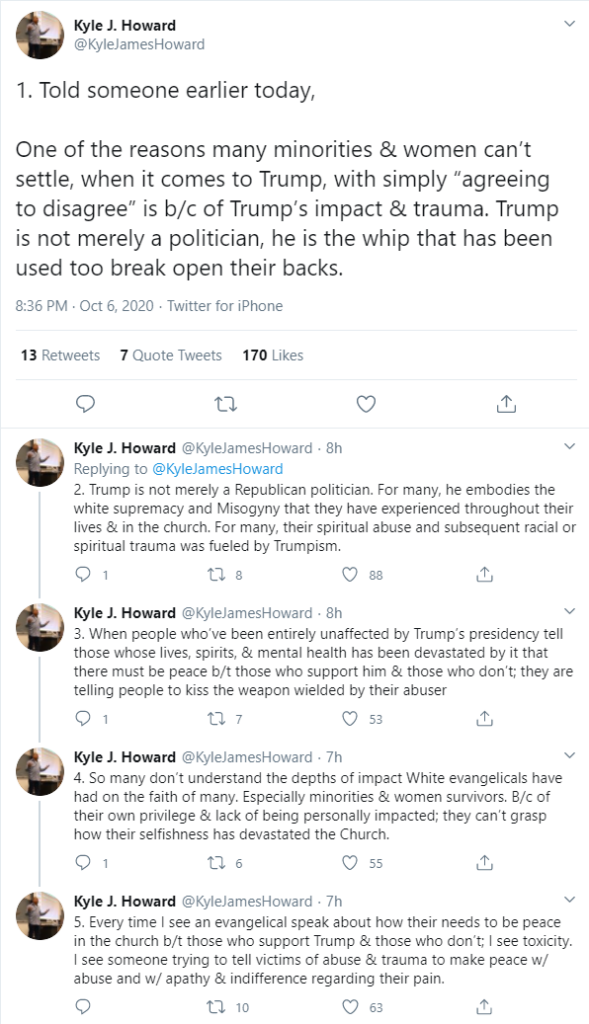 Howard's Twitter feed, which plays out like a showcase of some bizarre race-based trauma porn, states that asking someone who despises Trump to get along with someone who doesn't is akin to asking a black person to kiss the whip they were abused with, as if by virtue of our skin we're sitting there with our hands pressing on the back of their neck saying "that's right. With the lips. Kiss that leather whip with bits of your own bone chips and blood embedded in it, you Trump-hating devil you!"

It's intimated that even telling a black person that one is voting for Trump is akin to foisting spiritual abuse and racial trauma on that person, an act that will send them scurrying back into madness and the abyss of their own misery.

Though Howard's devolution into unrelenting hysterics is nearly complete, Howard has likely not reached his final form yet.

We await the next salvo from the accuser of the brethren.