Breaking: John MacArthur Gets a Win: Grace Church To Stay Open Until 2021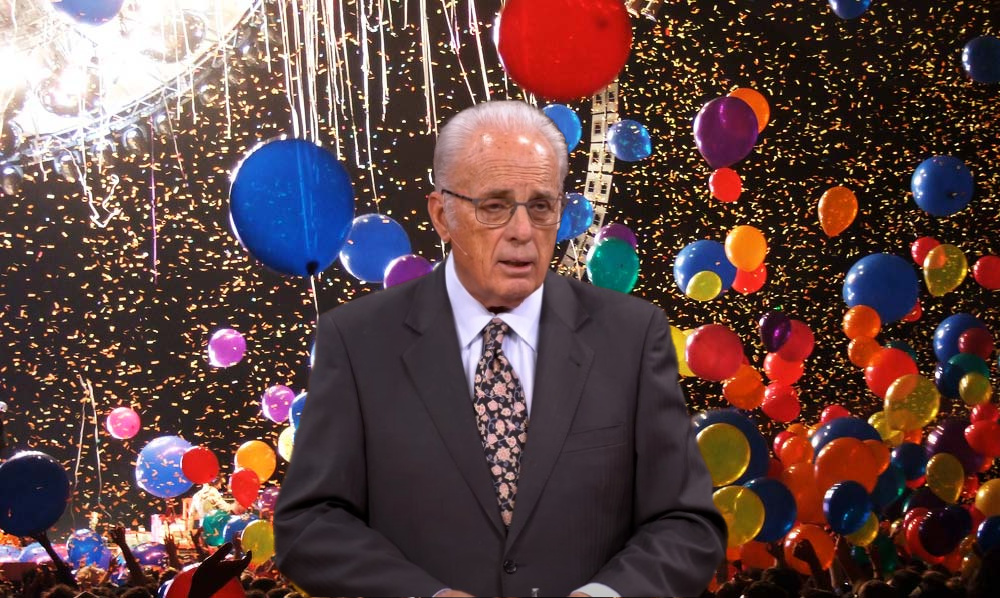 Pastor John MacArthur and Grace Community Church scored a big win on Thursday when Judge Mitchell L. Beckloff ruled against LA County for the fifth time. The county wanted a decision against MacArthur for contempt of court charges; the result of the Church having Sunday services indoors after specifically being told not to by the court.

Before contempt charges could be adjudicated, however, lawyers for GCC argued that the Church was first entitled to a full-blown trial on the merits of their lawsuit challenging Gavin Newsom's shutdown orders, proposing that "a final determination on the constitutionality of the orders must occur before the county could seek contempt against MacArthur for merely holding church." The Judge was persuaded and agreed. Special Counsel Charles LiMandri explains in a statement from the Thomas More Society:
We are pleased that Judge Beckloff indicated he agreed with the major points that we made on behalf of Pastor MacArthur and Grace Community Church and we are very gratified that the judge's ruling today reflects that he appreciates the importance of the constitutionally protected rights at issue in this case.
Special Counsel Jenna Ellis likewise said in a Statement:
This is significant because no person can or should be held in contempt of a constitutionally invalid order. Los Angeles County continues to presume that its order is valid, with utter disregard for First Amendment protections. It's tyranny to even suggest that a government action cannot be challenged and must be obeyed without question. This case goes to the heart of what our founders designed for the purpose of legitimate government—not to be above the rule of law. Pastor MacArthur is simply holding church, which is clearly his constitutionally protected right in this country.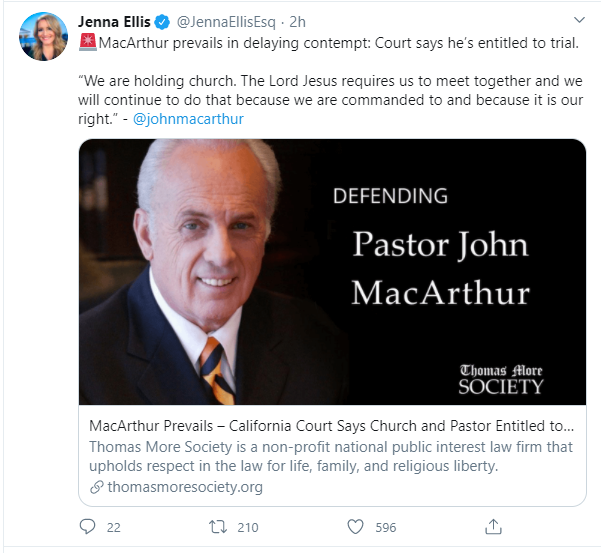 With LA's Superior Court suspending civil trials the rest of the year, this decision effectively lets GCC continue holding services for at least 3 and a half months- January 2021 at the earliest. It will cost the church substantially in legal fees, but for now, it guarantees them the freedom to have their services unimpeded.

MacArthur will get a reprieve for a while, barring any funny business on the part of LA County. The next hearing is scheduled on November 13, 2020 to discuss the extent, scope, and merits of the trial.