Breaking! Judge rules John MacArthur And Grace Church May NOT hold Indoor Services this Sunday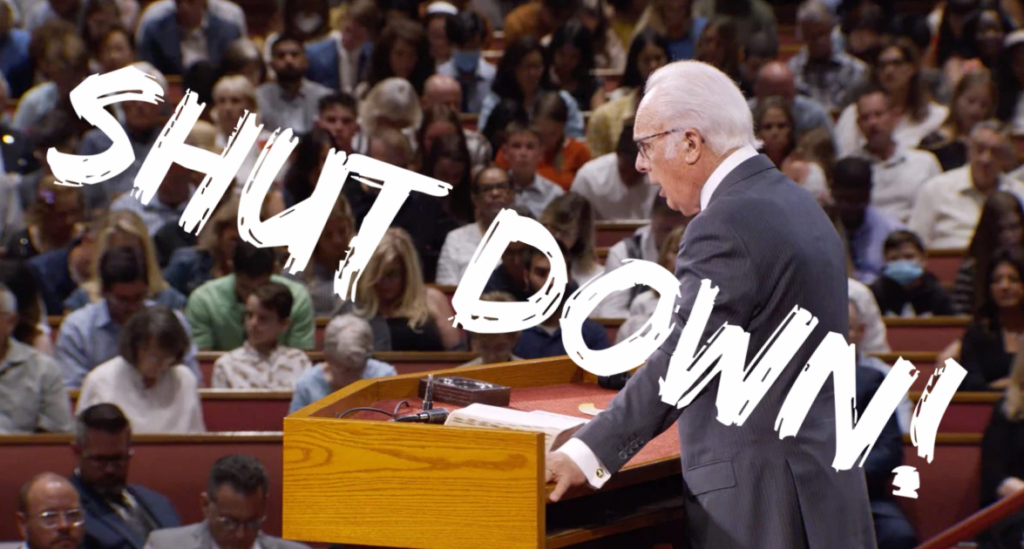 L.A. County officials are celebrating after L.A. County Superior Court Judge Mitchell Beckloff sided with the public health officials hell-bent on shutting down Grace Community Church (GCC), giving the adversarial officials a win after a string of losses against the Church.

The judge overseeing the case ruled Thursday that the MacArthur-led megachurch would be barred from having indoor services this coming Sunday, as well as every other Sunday for the foreseeable future, arguing that the church being open is an "immediate threat to public health and safety due to the COVID-19 pandemic."

With the county obtaining a preliminary injunction, it means that GCC cannot meet indoors until it is resolved, but may still meet outside, so long as they socially distance, wear face masks, and meet in smaller groups. Judge Beckloff wrote in his decision:
While the court is mindful that there is no substitute for indoor worship in the 'spiritual refuge' of a sanctuary, the court cannot ignore the County Health Order does not dictate a ban on worship…

[Furthermore] The potential consequences of community spread of COVID-19 and concomitant risk of death to members of the community, associated and unassociated with the church, outweighs the harm that flows from the restriction on indoor worship caused by the county health order.
While both he and Judge James Chalfant had denied four of the county's previous bids for a temporary restraining order against the church, the county was able to persuade them on the fifth time. He writes:
"The county persuasively argues congregants of the church are not isolated amongst themselves, but circulate within the county outside of their times together in religious worship. All citizens of the community therefore — even those who do not worship at the church — would be at risk of infection through community spread."
The order also requires that GCC allow public health officials into their church and onto their property to carry out inspections and ensure the church is in compliance. According to court documents, the church has not allowed them to do this up to this point.

There have been no updates yet or comment from Special Counsel Jenna Ellis of the Thomas More Society, who is representing MacArthur and the Church.

Pray for Grace Community Church and the wisdom of the elder board.