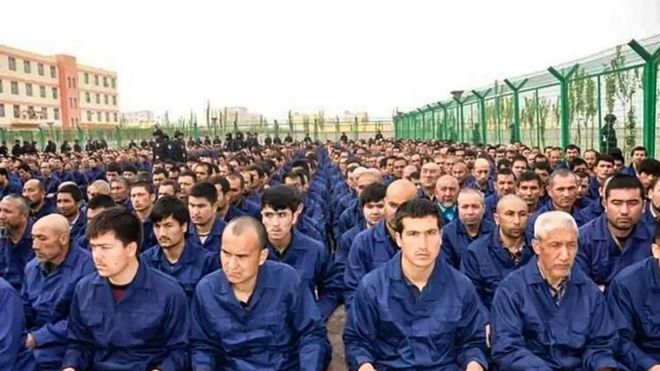 Disney has thanked the Chinese Government for allowing them to film in Xinjiang, the site of widespread human rights abuses against Uighurs in gulags and internment camps while telling the state of Georgia that they will likely stop filming their shows and movies there due to the state's pro-life laws.
After the release of the live-action film "Mulan," some observers noticed that in the final credit scenes, Disney posted a "special thanks' to eight different government groups in Xinjian, including the public security bureau in Turpan which oversees many Uighurs "re-education camps" in the area.
China has been documented engaging in a brutal, systemic assault of its people for years, having locked-up over to a million Muslim in non-judicial camps, where they engage in 're-education, torture, forced abortions, sexual assault, forced sterilization, beatings, forced labor, brainwashing, and murder.
These are all happening in China right now to hundreds of thousands of men, women, and children, snd yet Disney still chose to film there and thanked the government for the privilege.
In contrast, in 2019 after Georgia's Republican Governor Brian Kemp signed into law a fetal heartbeat bill, Disney President Bob Iger opined that his enterprise would likely pull out further film production from the State, which is a big business with many high profile shows and films bein filmed there.
When asked if Disney would continue filming in Georgia if the abortion law were implemented, Iger said it would be "very difficult to do so."
"I don't see how it's practical for us to continue to shoot there"…I rather doubt we will…I think many people who work for us will not want to work there, and we will have to heed their wishes in that regard. Right now we are watching it very carefully."
The fact that Disney can film in a location where literal child murder, rape, forced sterilization, and torture is happening down the street on a mass scale, but not in the United States where these are prevented from happening, shows the pure corruption and evil darkness of the House of Mouse.