New 'Duggar Family Secrets' Docuseries Highlights Ties to Bill Gothard, IBLP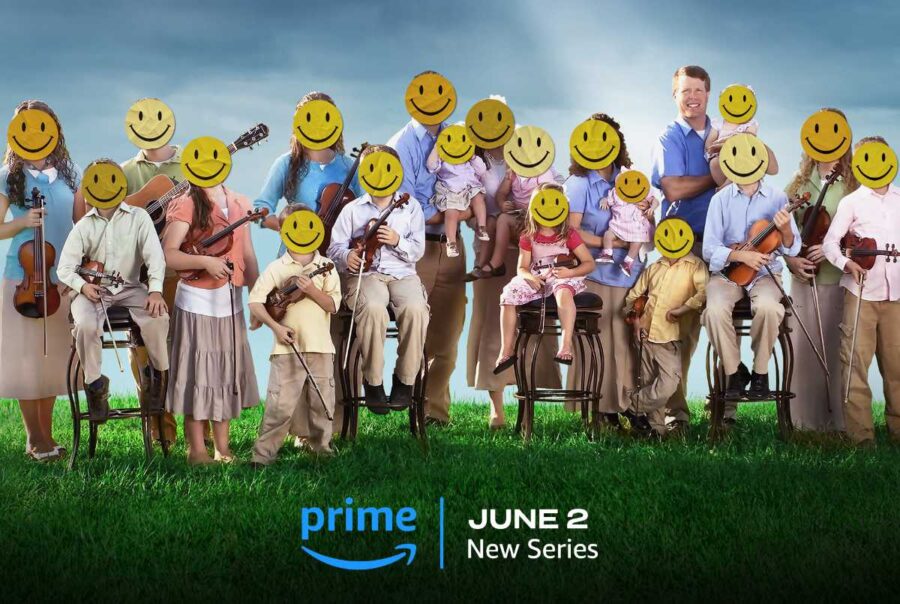 A new docuseries about the Duggar family and their ties to Bill Gothard and the Institute in Basic Life Principles (IBLP) is about to be released, and it features interviews with Jill Duggar, who explains, "There's a story that's going to be told, and I would rather be the one telling it."
"Shiny Happy People: Duggar Family Secrets," which airs June 2, is an expose behind the 19 Kids and Counting family. The show ran for years and became a cultural phenomenon, but was canceled in 2015 after it was revealed that Josh Duggar molested his sisters (he was later imprisoned for 12 years for possession of child pornography), and a spinoff series' counting on" ended in 2021.

Some of the biggest proponents of the IBLP were Jim Bob and Michelle Duggar, who many saw as the "face" of the teachings and spoke at their summer camp. As the Duggar women have married and left home, many have repudiated the Independent Fundamentalist Baptist beliefs they grew up with that were showcased on their show, particularly IBLP. Recently, their Jinger Duggar was sharply critical of the movement and how it impacted her upbringing, writing in her new book 'Becoming Free Indeed' that the practices of the IBLP were "built on rules, not God's Word."

Mercifully, however, is that they have not abandoned the faith, as many do, but instead have grown deeper in it, espousing Calvinistic and reformed theology, especially Jinger and Jessa, who can frequently be seen retweeting Charles Spurgeon and John Piper and talking about the sovereignty of God.
---

By way of backround, Bill Gothard is an American Christian minister and speaker who founded the Institute in Basic Life Principles (IBLP) in 1961, a non-profit organization that teaches biblical principles for family, education, government, and business.
Popular with many conservative, IFB, and homeschool parents, he was perhaps best known for his Advanced Training Institute (ATI), a homeschooling program with a curriculum based on the Sermon on the Mount, and his strict teaching on proper Christian behavior, which focused on the importance of following biblical principles in all aspects of life, emphasizes the authority of the Bible, personal responsibility, and the concept of a biblical "chain of command." For decades the organization put on conferences, training seminars, and published books, booklets, and other materials to promote its teachings.
In later years, Gothard and the IBLP faced increasing pressure and scrutiny. Critics raised several concerns, including allegations of sexual misconduct, lack of transparency and accountability for abuse victims, cult-like practices, rigid gender roles, legalism, the promotion of cruel child-rearing practices, and suspect theological interrelations of the scripture. Former members have reported feeling isolated and controlled by the organization, and many have criticized IBLP's teachings as overly restrictive and rigid.
In 2014, 34 women came forward with stories of sexual harassment and misconduct by Gothard, including four who alleged molestation. This led to the resignation of several IBLP board members and his role at the organization. Several alleged victims soon filed a lawsuit against Bill Gothard and IBLP but withdrew it in 2018, citing complexities and the statute of limitations.