They're Not Hiding Anymore – European Parliament Displays Blasphemous Picture of Jesus.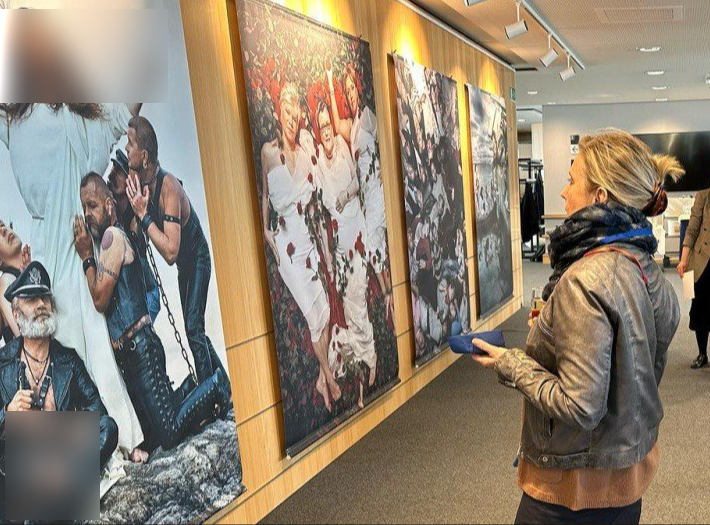 A recent art exhibit at the European Union's Parliament building in Brussels, Belgium, has garnered controversy over its display of photographs depicting Jesus Christ and his apostles in a disgusting and blasphemous manner.
The exhibit features the work of Swedish photographer Elisabeth Ohlson, who created a series of images that depict Jesus supporting homosexuality. In one particular photograph, Jesus is shown wearing a white robe and a halo made out of stars above his head. He is surrounded by seven men dressed in leather-based fetish clothing associated with BDSM fetishism.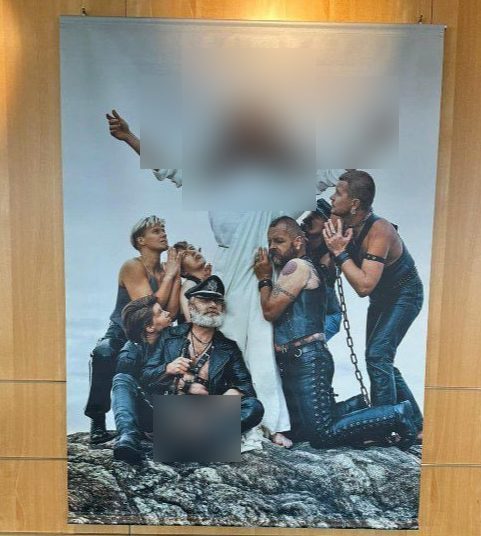 While the exhibit received praise from some of the usual malcontents, it also faced backlash from conservative members of the European Parliament, who criticized the photographs as disrespectful and vulgar. Some Italian lawmakers took to social media to voice their objections, with Italian Deputy Prime Minister Matteo Salvini calling the exhibit "just vulgarity and disrespect."
Olhson is no stranger to blasphemy. Her work first gained attention in 1998 when she toured Sweden with an exhibition called Ecce Homo, which contained several controversial depictions of Christ that promoted homosexuality, transgenderism, and BDSM fetishism. The exhibit was displayed in numerous churches in communion with the Lutheran Church of Sweden, sparking heated debate among the faithful.
While the exhibit created controversy in Sweden, it faced even harsher criticism when displayed at the Belgrade Pride festival in Serbia. Patriarch Irinej of the Serbian Orthodox Church called the exhibit "deeply insulting" and "blasphemous" and even requested that the government ban it.
Although not surprising, this represents an escalation in their blasphemous practices and proves to anyone watching that they are no longer hiding their hatred for God.