The VP Declares that Baby Murder Will be Biden/Harris' Signature Issue in 2024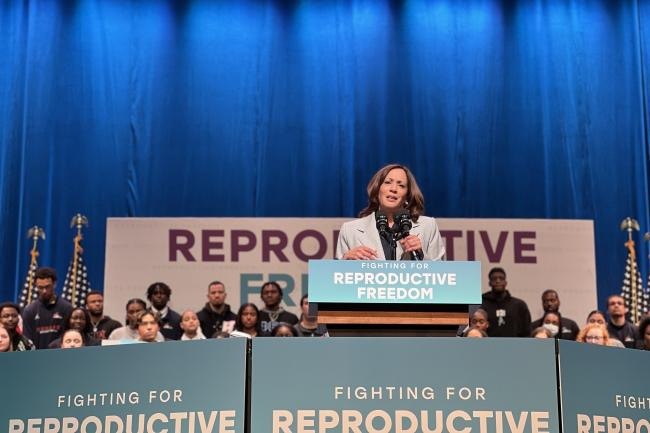 During a pro-abortion rally this week, Vice President Kamala Harris delivered a speech at Howard University, where she unsurprisingly referred to Republican lawmakers opposed to abortion as "extremists." The address was attended by various pro-abortion groups, including NARAL Pro-Choice America, Planned Parenthood, the ACLU, and EMILY's List.
Harris spent a large part of her speech criticizing the few principled Christian conservatives in government still standing for the rights of the unborn, stating:
"These so-called leaders would have the audacity to dictate what's in our best interest, but we're not going to allow that. We trust the people of America to make their own decisions about their health and bodies."
The vice president also criticized the recent heartbeat abortion bans that prevent abortions after six weeks of pregnancy.
"It's ridiculous. Many women aren't even aware that they're pregnant at that stage of gestation, yet these extremists want to dictate what women can do with their own bodies."
This is what the left does best: they invert reality. The "extremist" position is to sacrifice children at the altar of promiscuity and convenience. Harris, like nearly every Democrat, views murdering unborn children as a reasonable position, a clear manifestation of a seared conscience and reprobate mind.
While the speech was not part of an official campaign event for President Joe Biden's reelection bid, the president and Harris are expected to make abortion their signature issue in the upcoming 2024 presidential race.
Their first campaign video highlighted the importance of personal freedom (leftist code words for the right to murder babies) and criticized "MAGA extremists" who seek to protect the unborn.
The line between good and evil has never been clearer in American politics, and that line will only get more apparent as the 2024 presidential election season ramps up. The Democrats will highlight their love for murdering babies in the womb, and it's up to Christians to vote against this demonic agenda.