Clinic Allegedly Lops off Breasts of 14-Year-Old Girl in Transgender Surgery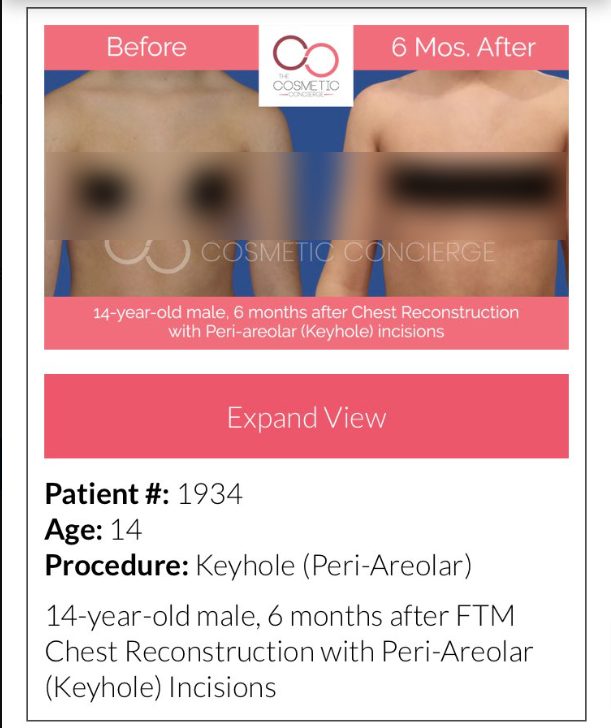 As mutilation-mongering transactivists continue to push for societal acceptance of the slicing and discing of confused children, a cosmetic surgery clinic in Charlotte, North Carolina offers a startling peek into the commencement of this mephistophelean scheme.
Brought to attention by @SheriBissel, the clinic seems to perform elective double mastectomies on girls as young as 14. Double mastectomies, known as "top surgery" in the transgender community, involve the removal of healthy breasts in exchange for a more manly profile under the deceptove label of "gender-affirming care."
Though since deleted from the Cosmetic Concierge's website, the screenshots show before and after photos of top surgery patients, also known as victims, and the description under one of the photos read in part, "14-year-old male, 6 months after Chest Reconstruction." Unsurprisingly, the whole gallery is a horror show.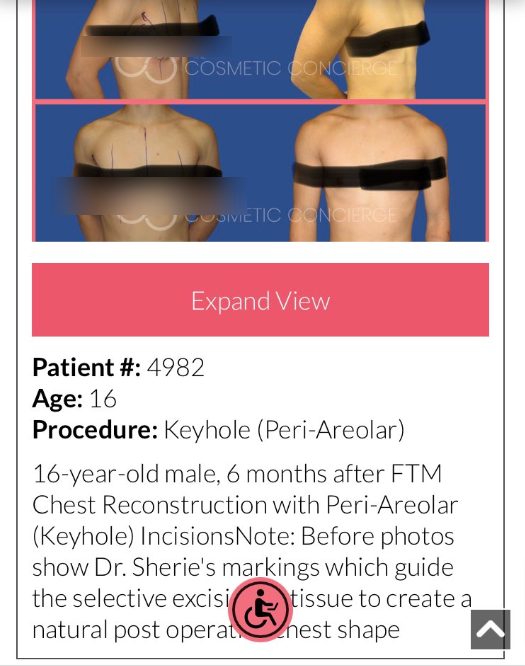 It's shocking that these unredacted photos would even be permitted online, seeming to be the very definition of child pornography.
As far as what stanadrds are in place to determine if these children and their parents they seem non-existent. The website states "Dr. Sherie uses informed consent for gender affirming procedures, just as she does for any other surgery" and that she "does not require that a patient be taking hormones, present as any specific gender publicly, or be in the process of changing their gender markers to qualify for surgery."

With the exception of an orchiectomy, there are "no specific surgery requirements; patients are assessed for mental stability (as with all pre-surgical patients), and reasonable evidence of desire to live as preferred gender is expected."
The demonic doctor who allegedly performed these surgeries is Dr. Hope Sherie. She's also been sponsoring the pro-trans youth group Point of Pride. We covered Point of Pride when it was revealed that they were providing free chest binders to confused young girls who had been brainwashed into thinking they were boys.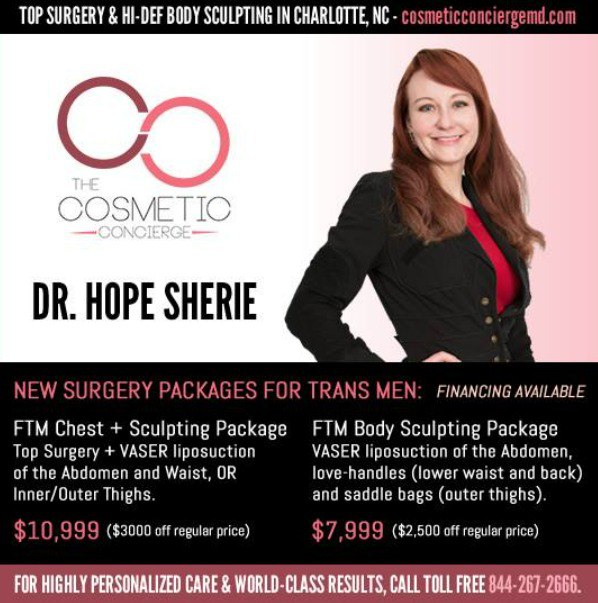 God's judgment has fallen on this dark and decaying society. We now live in a world where doctors are mutilating children, and rather than being thrown in jail or hanged; they are celebrated as heroes in this modern-day Sodom. If anyone thinks that they've reached their age limit, that surely they won't do trans-affirming surgery on children younger than 14, they're naive.

These madmen already giving children puberty blockers and the same drugs given to chemically-castrate sex offenders; what makes you think they won't cut off the breasts of a 12-year-old, a ten-year-old, or one day even an eight-year-old?
It's only a matter of time.