Prominent Charismatic Prophet Says He Received Beni Johnson's Legacy After She Died+ Wild Dream/Vision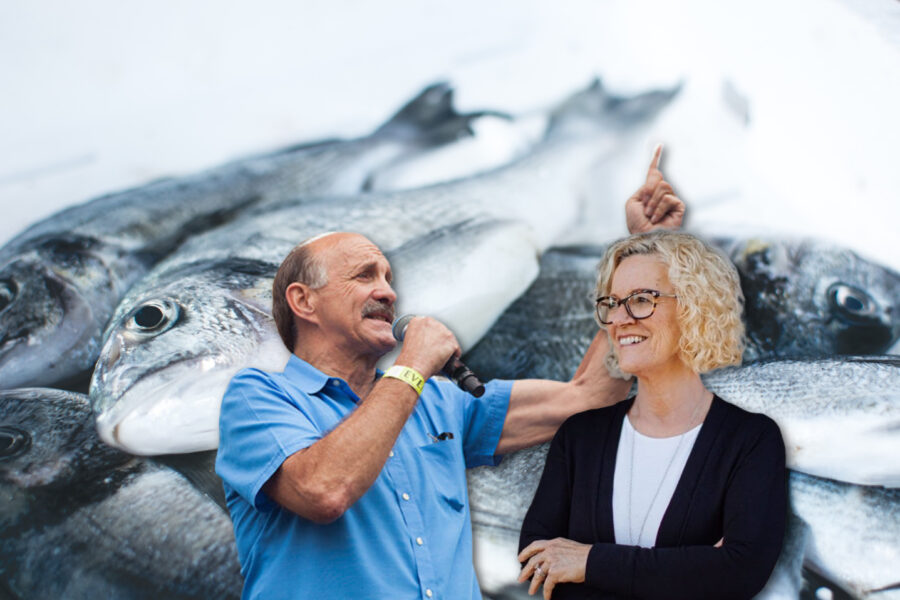 New Apostolic Reformation leader and pastor of Rock Church in Pasadena, Lou Engel, has publicly declared that the late Beni Johnson, wife to Bethel's Bill Johnson, passed on her legacy and mantle to him so that he carries on the 'communion revival' that she was apparently known for.
Known for his mega-ministry 'The Call' and his unnerving constant rocking back and forth all the time- something he does on account of being allegedly so full of the Holy Spirit, Engel reveals that the Lord gave him a vision involving fish, blood, Sacramento and a river. Though difficult to discern on account that the whole thing is made up and insane, ultimately, the jumbled confusing mess to be suggesting, once you sort it all out, that the Lord gave Engle a vision designed to ask Beni Johnson to lay hands on him and pass on her legacy, much like Jacob receiving the birthright from Issac. He explains:
I had a dream, and in the dream, I was asking Bill Johnson. I was asking him: "where can you catch fish on the Sacramento River?" He said, "you can catch fish where the river turns red." I ran down the Sacramento River turned red. Fishermen were all along the banks catching fish.

Over the last 20 years, I've had dreams about (unintelligible) a great coming 'communion of love and light'. I've only heard the blood in these songs. I returned from Israel recently, and I had a dream when I came back , and in the dream I was trying to tell Bill Johnson the dream. I had my headphones on and I couldn't get the word out, couldn't remember the dream. I took my headphones off and it was like a spirit of prophecy came over me and I began to tell Bill Johnson the dream…'where do you catch fish along the Sacramento river?

And in the dream, suddenly I began weeping saying 'it's the great communion revival'. For two days I couldn't get up on my own until I called Bill Johnson and said "Bill, can I come to Redding and take communion with you and Beni Johnson?"

You heard about Beni. She passed away (earlier today) I was taking communion earlier this year, 40 days of taking communion. Underneath the table at the house I was staying there was book called the power of communion by Beni Johnson.

Bill said "she's not well but you can spend 20 minutes with her." I said "I'll come for 10 minutes."

I went and for 20 minutes I spent time with Bill and Beni Johnson and I said "I did not come here didn't come here primarily, Beni, to pray for your healing, I came to pray for unity, and I read your book." I said to her;

'If you pass, I want you to lay your hands upon me, that I would carry your legacy. She's been doing communion every day for years. (unintelligible) the river of the sacrament. It's the river of the sacrament! It's the revival of the blood where the center will not be a pulpit! It will not be a missions move or evangelism. It will be all (unintelligible)…and the blood will break the accuser of the brethren! It will loose such a sound of revival and awakening as what I'm hearing today.

She laid her hands upon me. I said "if you'll allow me Lord, I will take Beni Johnson's legacy, and I will carry the communion revival that I believe she's been leading for years."

And why are we here on the very day she died unless there's an anointing? Halleluia! Halleluia!
---
Editor's Note. This transcript may not be 100% accurate, on account of the low quality of audio. Also H/T to The Dissenter.