Canadian Pastor Who Kicked Police Out of Church Screaming 'Out Nazi Gestapo!' Wins Appeal Against Gov't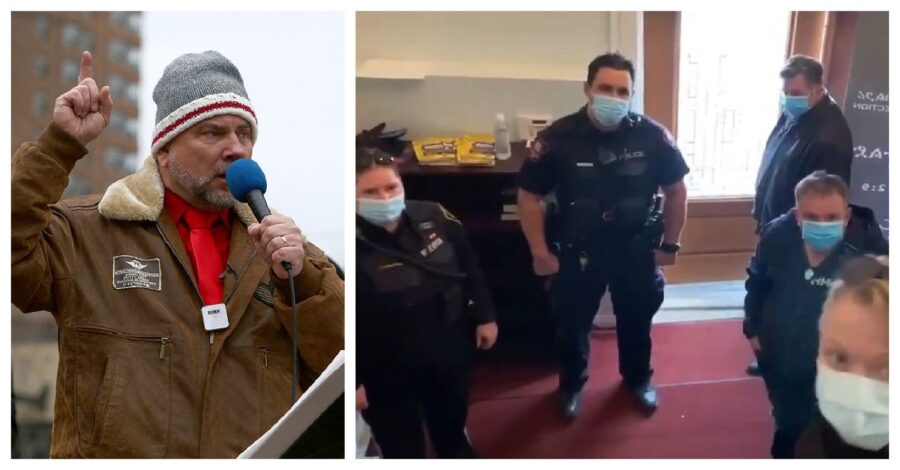 (TNC) The Alberta Court of Appeals has ruled in favor of Pastor Artur Pawlowski who was arrested, jailed and fined for continuing to preach in breach of Alberta's Covid-19 lockdowns. 
Pastor Artur Pawlowski, of the Cave of Adullam congregation in Calgary, became a prominent figure following an April 2021 Easter service, in which he threw armed police out of his church when they attempted to inspect it for Covid-19 compliance. He was arrested multiple times and held at Edmonton Remand Centre, Canada's largest prison.
Now, the Alberta Court of Appeal ruled that the injunction against him, his arrest, his jail time, the censorship order and fines against him were illegal.
Justice Barbara Lea Veldhuis, Justice Michelle Crighton and Justice Jo' Anne Strekaf ordered Alberta Health Services (AHS) to reimburse Pawlowski and his brother, Dawid, for the costs of their appeal and the return of any fines and penalties paid, Rebel News reports.
The appeals panel concluded the original injunction banning protests in the name of public health "was not sufficiently clear and unambiguous."
The judgement released Friday morning reads, "The Pawlowskis' appeals are allowed. The finding of contempt and the sanction order are set aside. The fines that have been paid by them are to be reimbursed. "
"The chambers judge awarded costs to AHS payable by the Pawlowskis jointly in the amount of $15,733.50, calculated at…. to continue reading, click here.
---
Editor's Note. This article was written by Rachel Emmanuel and published at TNC.