Jemar Tisby Asserts Orgy-Loving, Jesus-Denying, Serial-Adulturer is a 'Very Strong Christian'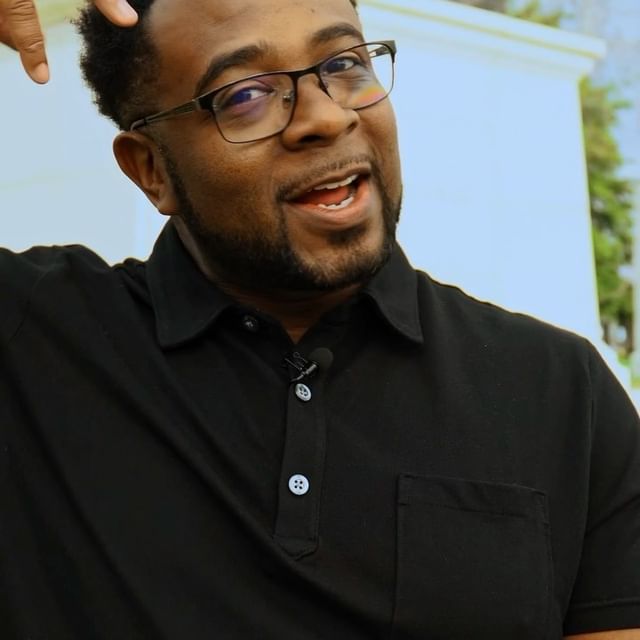 Appearing on the June 1, 2022 episode of the ChurchLeader Podcast with Ed Stetzer, Jemar Tibsy, who has an openly pro-choice, pro-LGBTQ woman leading his Christian organization, explains that someone can be a"very strong Christian" despite being a sexual pervert, serial adulterer and one denies the virgin birth of Jesus.
Stetzer: Are you saying then you share a lot of the same theological beliefs you had before? Am I misstating this? However, it's been pushed out, and now you're understanding more deeply the black theological tradition, and maybe some of the fact that that may embrace some of those issues differently? I'm trying to help myself understand what's your answer.
Yeah. So think about it this way. A lot of times in predominantly white Christian settings, the starting point for theology, for sermons, for teaching is the resurrection. And that makes sense. The starting point is a lot of times Paul's epistles, right? In the very sort of logical, propositional way, Paul explains his theology.

Understandable, it's all Bible. You know, we learned from it all. In the black church tradition, oftentimes the starting point is the Exodus, the literal liberation of enslaved people. Oftentimes the starting point is the Old Testament and the prophets who speak against injustice, who call out the powers that be for mistreating and abusing their power.

Right. So it's, it's all the same Bible, it's all the same faith, but because of our lived experiences and locations, we have sort of really foundational pillars that really shape our public engagement with justice issues.

So I'm trying to be in the line of a Martin Luther King Jr, of a Fannie Lou Hamer of a Medgar Evers, all very strong Christians who saw integrally the connection between Jesus and justice.

What I have faced in predominantly white settings is a highly individualistic understanding of the world, and particularly racism that doesn't really give due attention, in my view, to the issues of policies and systems and power when it comes to racism.
Very strong Christian?

Martin Luther King Jr. was an absolute scumbag by any discernable standard. He was a womanizer who routinely cheated on his wife. He participated in orgies, treated women like sex objects, and alleged;y laughed while a woman was raped in the same room as him.

If that wasn't bad enough, King was a heretic. He denied the Virgin Birth, denied Scriptural inerrancy, had very troublesome views of the atonement and was by all accounts a theological liberal. For example, here's a paper from King denying the Virgin Birth and calling the resurrection "historically and philosophically untenable." From start to finish, King denied the fundamentals of Christianity, practicing a liberation and social-gospel theology.

Yet Tisby dscribes him as a "very strong Christian."
It's almost enough to make you think he doesn't even know what it means to be one.