Breaking: Tom Ascol Nominated for SBC Prez, Voddie Baucham Nominated for President of Pastor's Conference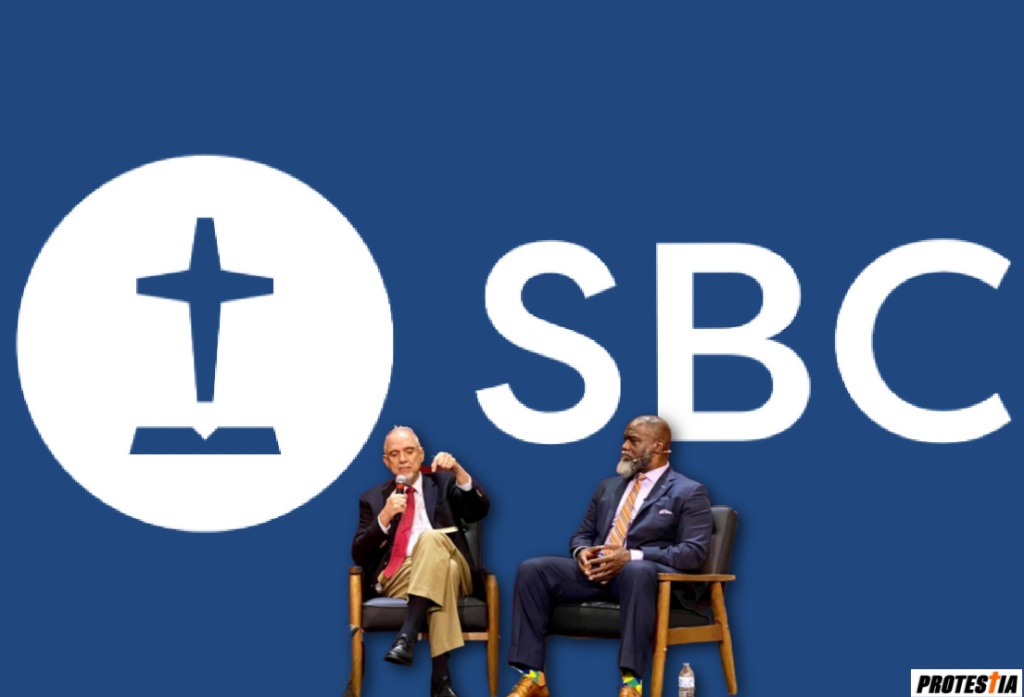 According to an exclusive report by Megan Basham of the DailyWire, a group of conservative southern baptists has nominated Pastor Tom Ascol of Founders Ministries for SBC President, and Voddie Bauchaum, dean of theology at Zambia's African Christian University for president of the pastor's conference- posts to which they both have accepted.

According to the Daily Wire:
Baucham…agreed to be nominated for president of the SBC Pastors' Conference because he feels sound preaching has fallen out of favor in his denomination. He believes the Pastors' Conference leader sets the spiritual tone for the annual meeting and offers a chance to highlight great preachers and make a statement about what preaching ought to be.

"I would love to see a revival of great biblical preaching in the SBC," Baucham said. "The Pastors' Conference has the potential to play a significant part in that, especially if it is part of a larger movement that brings a man like Tom Ascol into the SBC presidency."
There were those who wanted to nominate Baucham for President of the SBC but he believed himself ineligible, on account of being a member of a church in his country not affiliated with the SBC. Pastor JD Hall, publisher of Protestia, publicly told Pastor Tom Buck that he should run, promising to send 1000 delegates to the convention if he made the move. This is perhaps the next best thing.

Baucham had a major health scare last year and was within hours of dying after making an emergency trip from Zambia to the Mayo Clinic in Jacksonville, and then raised over 1.2 million dollars in Gofundme support for his surgeries and post-op medical care. He wrote the best-selling book "Fault lines" and has been openly critical of Critical Race Theory and liberalism creeping into a church.

For Ascol, he is the second person to commit to running for the presidency, after Willy Rice announced he was running to replace Ed Litton, the serial plagiarize who is not seeking a second term. Unlike Rice, who is deeply theologically comprised in terms of his views on critical race theory and biblical manhood, Ascol is by far the far more conservative choice. He notes that he believes Rice is going "to go along with the direction we've had the last four or five years. And I don't think that's a healthy thing."

Former presidential candidate Mike Stone, who lost to Litton last year after being broadsided and sabotaged by Russell Moore and is not running again this year, announced his support for Ascol on Twitter.

Conversely, this move is likely to send the liberal wokefolk within the denomination 'REEEEEEEEEEEEEEE'-ing with angst and physical pain, as they contemplate two open antagonists of critical race theory and progressive values at the helm of the ship they wish to steer into the ground.