'Christianity Today' Rocked By Scandal, Say 'Sexual Harassment Went Unchecked' at Company For Decade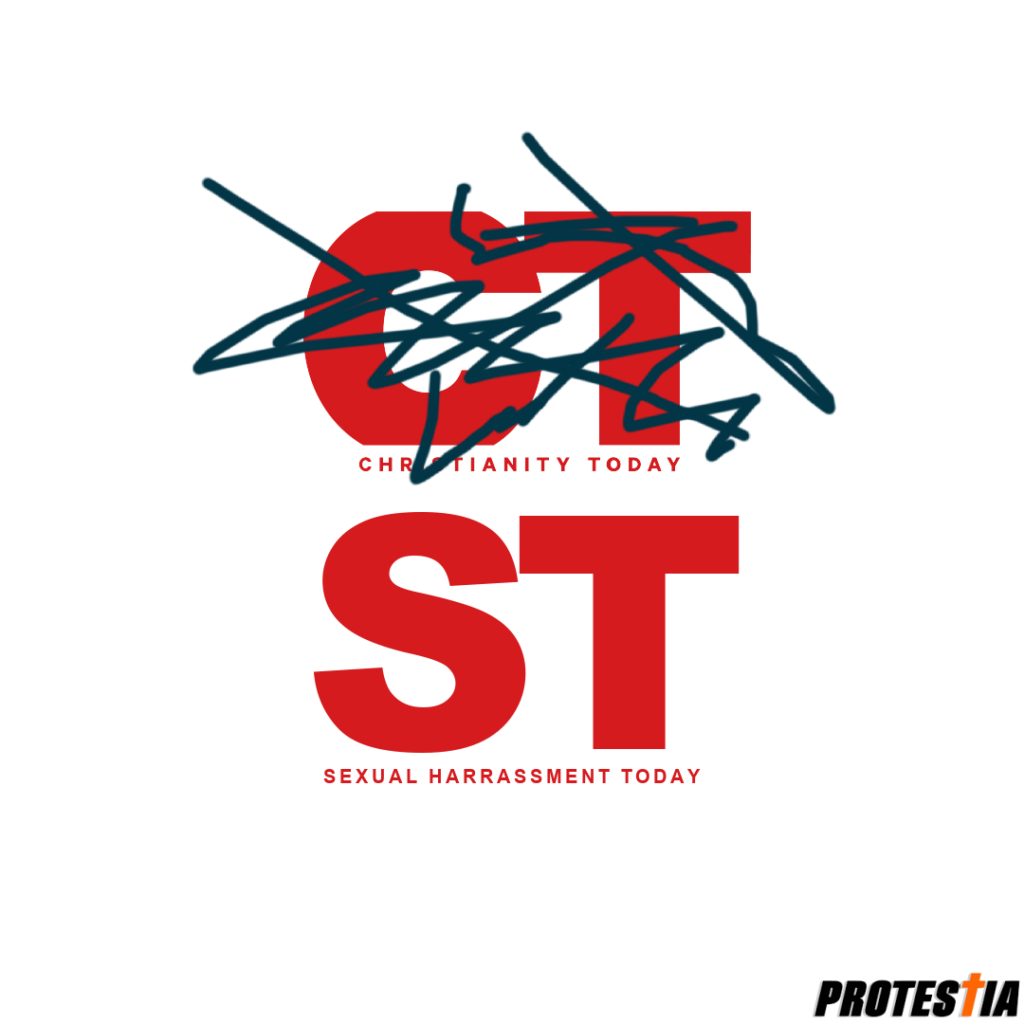 We haven't always been nice to Christianity Today, and with good reason. They are the progressive rag known for giving a platform to every weird and liberally insidious bent, even before they came swinging against the violence at Capitol Hill on January 6th, laying the responsibility for the mayhem at the feet of the "white American church" and any leaders who voted for and supported the President.

They released editorials calling Trump voters "jobless" and "uneducated," with former Editor-in-Chief Marl Galli explaining that he didn't even know any Trump Supporters. This was the same guy who was a dedicated Roman Catholic for the last two years of his tenure there, and no one there even cared.
These guys brought us such wonderful articles recently like the new Editor-in-Chief likening any churches being open during Covid to engaging in "snake handling." Last year, they ran an article saying that polyamory provided an "attractive alternative" and that churches should be affirming. A few months ago they accused white Christians of being inherent racists who were committing acts of spiritual violence against black people by voting GOP.
That's who we're dealing with.

Imagine our non-surprise then when they released an article today, explaining the toxic culture that permeated the organization for years:
For more than a dozen years, Christianity Today failed to hold two ministry leaders accountable for sexual harassment at its Carol Stream, Illinois, office.

A number of women reported demeaning, inappropriate, and offensive behavior by former editor-in-chief Mark Galli and former advertising director Olatokunbo Olawoye. But their behavior was not checked and the men were not disciplined, according to an external assessment of the ministry's culture released Tuesday.
They further elaborate:

CT news editor interviewed more than two dozen current and former employees and heard 12 firsthand accounts of sexual harassment.

Women at CT were touched at work in ways that made them uncomfortable. They heard men with authority over their careers make comments about the sexual desirability of their bodies. And in at least two cases, they heard department heads hint at openness to an affair.

More than half a dozen employees reported harassment from Galli or Olawoye to a manager or HR between the mid-2000s and 2019. But neither leader was written up, formally warned about their inappropriate behavior, suspended, or otherwise punished. There is no record that Christianity Today took any corrective action, even after repeated complaints of nearly identical offenses.

…Olawoye's tenure at CT ended after he was arrested by federal agents in a sting operation in 2017. He was attempting to pay for sex with a teenage girl. He ultimately pleaded guilty and was sentenced to three years in prison. Today he lives in suburban Chicago and is registered as a sex offender."
As far as Galli goes:
"In all, eight women said Galli touched them inappropriately.

Six reported the incident to HR. One didn't. Another had the incident reported by a colleague. Galli was not reprimanded in writing or given any sort of formal warning about his behavior.

"HR is supposed to protect us," one former employee said. "It's supposed to handle these situations, but I saw time and again, HR has authority in title, but not authority to actually do anything."